Arrivals & Departures

Our Favourite Travel Moments: Meeting a memorable local in Perugia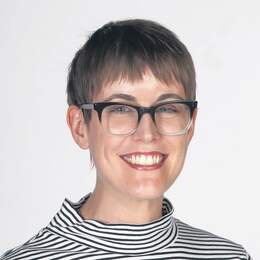 Meet the very modern face of an art form dating from the Middle Ages. 
One of the few people still practising the historic art of frame hand-weaving in Italy, Marta Cucchia is both sharply stylish and brimming with passion for her craft.

Working out of a former church that dates to the 1200s, she has dedicated her life to preserving this centuries-old, largely female oral tradition.
Hand weaving as Marta practises it is both time-consuming and physically intensive. Yet she likens it to "a drug — once you start it's impossible to stop".