Our favourite way to see Sydney Harbour for under $10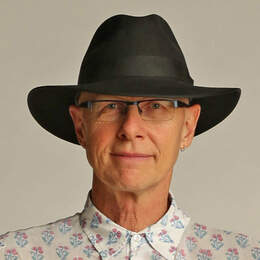 Get on the water for the best views of Sydney's tourist delights — and it's cheap, too.

You can see many of Sydney Harbour's major sights from the water for under $10.
Bobbing on one of the world's greatest natural harbours, the boat spins round in Darling Harbour and passes Luna Park.
Sun flashes through the iron frame of the Sydney Harbour Bridge as we sail underneath, and past the Opera House.
Sydney Harbour defines one of the world's prettiest cities and having an authentic outing on it is as simple as jumping on to one of its ferries.
It's one of my guilty pleasures. Here I am, busy in Sydney and with just an hour to myself, and I can take off from Circular Quay to some other little corner of the harbour.
With half a day to spare, a favourite excursion is simply to catch the ferry to Manly.
It is said that Sydney Ferries trace their roots to the arrival of the First Fleet in 1789. A ferry service was quickly established between Sydney Cove and Parramatta.
Services were combined as Sydney Ferries in 1899.
There are all sorts of ferries in the fleet — mostly painted in the familiar green and cream.
The nine First Fleet class ferries are named for ships in the First Fleet — Alexander, Charlotte, Supply and Sirius among them. They're robust, and my favourites.
The Lady class ferries are more like riverboats. The 70m long Freshwater class boats have been in service since the 1980s, taking up to 1150 passengers on the "Manly run". They are big with side decks.
And then there are RiverCats and SuperCats like the Susie O'Neill, which I'm on now. A trip of up to 9km costs an adult $5.74 — more than 9km is $7.18.
But, operated by Transport for NSW, Sydney Ferries can also be used as part of the NSW Opal card. In the year from 2015 to 2016, more than 15 million passenger journeys were made on the ferries.
Six new NSW Government- owned ferries will soon be seen on the harbour. The first, the Catherine Hamlin, was launched in November, but it is reported that it has needed some modifications for harbour conditions. The twin-hulled ferries are built by Incat Tasmania, with wi-fi and real-time transport updates.
The Catherine Hamlin is named for a 92-year-old Australian doctor whose pioneering medical work in Ethiopia has helped more than 50,000 women who suffered injuries during childbirth.
The Catherine Hamlin is due to be joined by the other five new ferries later this year.
And I have no doubt that, at some stage, I'll be on one, perhaps on the way out to Cockatoo Island, indulging a guilty pleasure.
Fact File
Timetables, fares and more information at transportnsw.info.
Find out how to get the most out of your WA Seniors Card when you travel to NSW, Victoria, SA, Tasmania and Queensland here. 
Categories