Our guide to pet-friendly accommodation in WA's North West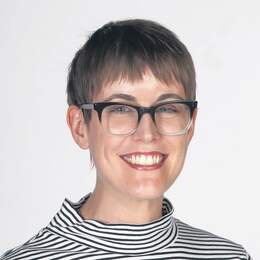 Thinking of heading north for a roadtrip with your canine companion? With some good planning, it can be done. 
With its big, open landscape and laid-back towns, Western Australia's North West seems like an ideal place to set off in the car for a holiday with your dog. However, the region does have a reputation for being something of a tricky proposition when it comes to pet-friendly travel.
Of course, with good forward planning, it can be done — although you should carefully consider the downsides of exploring this part of the world with your pooch.
For example, domestic animals aren't allowed into national parks, so if you want to explore the likes of Karijini or Purnululu, you'll need to find someone to look after them (and indeed some towns do have pet-sitting services).
Accommodation-wise, your best bet will often be caravan parks.
Always call ahead to check individual properties' policies, as doggy guests may require approval from the manager.
Furthermore, some may charge a pet bond, and there may be areas off-limits to your dog — including, possibly, the inside of your room. Most dog-friendly properties will require you to keep your dog on the lead at all times. Always observe good owner etiquette by cleaning up after your pup and not leaving it unattended while you're out exploring — for its own comfort and safety, and that of other guests.
The Pilbara
The Tom Price Tourist Park accepts well-behaved dogs staying in its caravan and camping sites.
In and around Karratha, pet-friendly options include the Discovery Parks Pilbara, Karratha Caravan Park, the Dampier Transit Park, the Cove Holiday Village in Point Samson and the Discovery Parks Balmoral in Karratha, which is open only from May to August.
Discovery Parks Port Hedland allows dogs at the manager's approval on all of its camping and caravan sites, and also has one pet-friendly cabin. There's also pet-friendly overflow camping at Port Hedland's race track during the high season when the caravan parks are full.
Broome
Broome's Gateway Caravan Park accepts pets (and has a large grassed dog run), as does Roebuck Plains Roadhouse caravan park — both are about half an hour's drive from town.
Tarangau Caravan Park near Cable Beach will accept small pets in caravans from August 21 through to the end of May. The Shire of Broome allows pets at its overflow camping and caravan facilities operated by the Seventh Day Adventist Church, the Broome Police and Community Youth Centre and the Broome Pistol Club.
It's also worth searching sites such as Airbnb and Stayz for holiday rentals that allow pets in Broome — make sure you check whether there are restrictions before booking, such as not allowing pets inside the house.
Further out, try Port Smith Caravan Park (about 160km south of Broome), Barn Hill Beachside Station Stay (about 140km south) and Gnylmarung Retreat (150km north on the Dampier Peninsula).
Derby
Both Kimberley Entrance Caravan Park and West Kimberley Lodge and Caravan Park are pet-friendly, as is Kimberley Cottages, which offers self-contained accommodation.
Gibb River Road
Ellenbrae Station is dog friendly, as is Mt Elizabeth Station. Dogs are allowed at El Questro's camp sites and at the Manning Gorge camp site, which is run by the Mt Barnett Roadhouse.
Halls Creek
Halls Creek Caravan Park allows dogs. The Kimberley Hotel also accepts guests travelling with dogs, but their canine companions are not allowed inside the rooms and must be tied up outside — ditto the Halls Creek Motel, which sometimes accepts guests with dogs (call ahead to check).
Bungle Bungle Caravan Park, about an hour north of Halls Creek near the turn off to Purnululu National Park, is pet friendly.
Kununurra
Discovery Parks Lake Kununurra, Hidden Valley Caravan Park and Ivanhoe Village Caravan Resort are pet friendly, as is the Kimberley Croc Motel.
Lakeside Resort allows guests staying in its standard rooms to bring their dog (although the canines must be tied up outside), while dogs are welcome in its caravan park.
Located 70km east of Kununurra, Lake Argyle Resort allows guests in standard cabins to stay with a pet, but the animal must be kept outside. Its campground is pet friendly.
Fact File
Local visitors' centres are a good source of information and many maintain up-to-date listings of pet-friendly accommodation. Find their contact details via australiasnorthwest.com.
Categories