Our guide to river cruising in Europe and Asia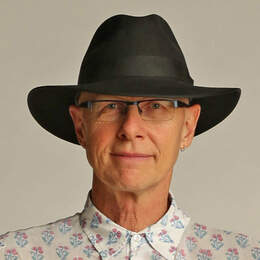 The ins and outs of choosing a river cruise, from classic French or Danube voyages to newer itineraries in Portugal and Asia. 
There is a bed with crisp, white linen and mountains of pillows. There is light falling across the floor, bouncing up and illuminating the whole room. And outside there is the steady, gold-brown flow of a river in Asia.
It could be the bluer body of the Danube in Europe, with the glint of the sun bouncing off the many windows of the dramatic Hungarian parliament building in Budapest, turning them gold.
It could be a French village, with people sitting out at tables, with a croissant and coffee for breakfast. And, yes, the tables have red-and-white checked cloths.
I have seen all of these from the windows of river cruise ships, and from those ships I have dipped into a wide variety of places and cultures.
So, why begin with the big, white bed? Because, in all these adventures, in some of the world's most interesting places, the stateroom of a river cruise ship is the refuge to which we retreat and rest and process our experiences.
It is, after all, a holiday.
And so, the stateroom is important — and the importance of them is not lost on river cruise ship companies. The river cruise ships being built by the big-name companies are, indeed, high-quality floating hotels, taking their passengers from one destination to the next.
The "unpack once" tagline that the cruise industry has adopted is starting to feel like a cliche — but it is, of course, true, and is a nice part of the experience. Take a river cruise in France. Classic itineraries through Burgundy and Provence on the rivers Saone and Rhone usually visit Arles, where Vincent van Gogh found his most creative moments, and Avignon, wrapped in 14th century walls, and Lyon, that small, pretty version of a French city, and then Paris itself. And what an easy way to do all this — embark on a luxurious ship, find your bag already in your stateroom, unpack and put everything away (there is usually ample storage), have the empty bags removed to the hold, and there is your floating home, all set up, with the world progressing past the gangway.
The classic river cruises in Europe are the French itineraries based along the lines I have described, and from Amsterdam to Budapest, with cruising on the Rhine, Main and Danube. The foundations of this are attributed to Rudi Schreiner, the president of AmaWaterways. Mr Schreiner says that in 1992, when the newly completed Main-Danube Canal, built for freight, opened up the 4820km river network between the North Sea and the Black Sea, he realised it could also be used for passengers.
But new ideas and itineraries are being added and broadening the scene.
Portugal is becoming the focus of the new wave of river cruising in Europe. The Douro River winds from Spain into the northern part of Portugal — an area which feels quite isolated from the modern world. This is an agricultural area of family farms and vineyards producing the specialties of the region. This is the focus of new Evergreen itineraries.
Some companies are also developing river cruising itineraries from Paris to Normandy and from Brittany to Bordeaux.
But never forget that the classic itineraries in Europe are the most popular for a reason — for example, 15 days between Budapest and Amsterdam (visiting Cologne, Nuremberg, Vienna and Budapest). Such an itinerary may cost about $7500 per person.
And never forget that the northern summer isn't the only time to travel to Europe for river cruising, as many companies have great Christmas markets itineraries — how nice to be out and about on a cold day, shopping under the lights in the dark and then come back to a warm ship and dinner.
A classic south of France itinerary may be under $8000 — for a shorter version, Evergreen's eight-day Sensations of Southern France is from $4295 per person. Evergreen has just also announced a new deal — customers can upgrade to an Emerald balcony suite for $95 per person.
There are plenty of incentives to book early — including "free" return flights to Europe.
Scenic has just announced inclusions for members of Scenic Club (its incentive scheme) which can amount to up to $4000 of value per couple for river cruising in Europe in 2017, for those booking by September 30 this year.
These include a night's accommodation before or after the cruise, a two-night stopover at the Fairmont Singapore and a complimentary suite upgrade when booking a balcony suite.
This is in addition to the "fly free" offer.
For those ready to make a decision, APT has offers for Europe river cruising which end on August 31. Travellers can fly to Europe for $995 when booking the 18-day Wonders of Bordeaux and Rhone voyage for 2017, or the 15-day Magnificent Europe Cruise from Amsterdam to Budapest, or 21-day Rhine, Rhone and Moselle cruise.
Whether a Scenic, APT, Viking, Avalon, Tauck or Uniworld ship, pay attention to detail.
Look for inclusions. Flights, accommodation and meals, sure. But do you want to make sure that beverages, activities and tips for both crew and local guides and drivers are included, which some companies offer?
Most itineraries include daily activities, which will often mean walking round a town, village or landmark with a local guide.
Most good river cruise companies lend guests an audio device to hang round their necks, enabling them to hear a local guide through an earpiece as they walk around towns and villages.
The big names in audio listening devices are Quietvox (the most common), Whisper, Voxtours and Taylormade. My preference in these is Quietvox, which is small and light. Most work in some way with hearing aids or, like the Quietvox, replace it. Most have a 3.5mm connector, so you can use your own headphones.
Look carefully at the ship layout. Which way does that bed point — along the line of the ship, facing the TV, or "feet out" so that you can lie in bed and watch the bank go by. Which would you prefer?
Most modern ships have elevators — but if you think you will need one, make sure the ship you are considering booking on has one.
And there are new ships being added to fleets all the time, and ships being configured with better facilities — Crystal River Cruises recently launched its first luxury river ship, Crystal Mozart. Four of its planned new-build river yachts will take to the Danube, Main and Rhine Rivers over 2017 and 2018.
Quite recently, Perth's Carole Smethurst, owner of Bicton Travel, became the godmother of APT's new ship AmaStella, christening the ship at a special ceremony in Germany.
And in all this, of course, specialist travel agents who have experienced or have intimate knowledge of the ships, will be able to help.
So far we have concentrated mostly on Europe but there continues to be a steady growth of river cruising on offer in Asia, particularly in China and on the Mekong and Irrawaddy rivers.
It's the same deal (unpack once; move the hotel each day) but with different cultures, spices and flavours, of course.
One thought about China is to be aware of ship sizes. Some can carry 300 or more passengers but a ship like the bespoke Sanctuary Yangzi Explorer takes a maximum of just 124 passengers.
I lean towards the classic Mekong itinerary, through Vietnam and Cambodia, usually over about 13 days, between Ho Chi Minh City, Phnom Penh, Siem Reap, and various villages in between.
But my first choice would be through Myanmar on the Irrawaddy, between Mandalay and Yangon, with time at one of my favourite places, Bagan.
Myanmar is still a country "coming out" after 50 years of military rule, stepping into the bright light of a democratic future. Young people there, in particular, particularly see a future in tourism. This cultural engagement with tourism, combined with good river ships, makes for rewarding travel.
Which, oddly as it may seem, brings me back to that big, white bed.
For I am on a river cruise ship in Myanmar, on the Irrawaddy, heading towards Bagan, sun falling across the floor, illuminating the whole room.
Lead picture: AmaReina cruising on the Danube, one of the major European routes.