Arrivals & Departures

Outback heart in the Goldfields of WA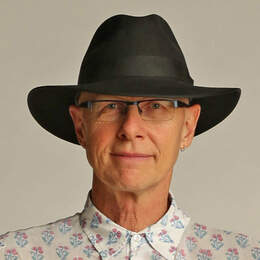 I'm heading down the artery of a bitumen highway into the heart of Australia — in this case, driving east from Perth to the Western Australian Goldfields.
It's a good time to mention this, as the wildflower season through the Goldfields generally starts in the north of the region in August. It's a good moment to plan roadtrip.
Western Australia has more than 12,000 wildflower species — highlighted, of course, in the Wildflower Festival at Kings Park and Botanic Gardens in September. (More of that soon.) But for now, I'm on the road, following Great Eastern Highway, heading towards Kalgoorlie-Boulder.
The drive itinerary from Perth to Kalgoorlie, as suggested by Australia's Golden Outback tourism goes like this:
1 Merredin
Call into the Central Wheatbelt Visitor Centre for current wildflower information and regional self-drive trail options. Close to town, enjoy a granite rock walk at Merredin Peak for the view or a bush trail in the surrounding woodland. Tamma Park is a natural bushland reserve with a 1.2km natural history interpretive walk trail. Totadgin Conservation Park, located a short drive 14km south of Merredin on the Bruce Rock Road, is a wildflower hot spot in a good season. At Totadgin you will also see historic Hunt's Well and a mini wave rock feature on a bushland walk trail. These areas have a diverse range of flora that is endemic to the granite outcrops, sand plains and salt lake country which surrounds Merredin. See: Verticordias, Cricket Ball Hakeas, Acacias, Orchids, Everlastings and Eucalypt Woodlands
2 Sandford Rocks Nature Reserve
Discover a variety of wildflowers in this 806 hectare reserve which is made up of interesting granite outcrops and pools set in scrub and bushland. You can also look for purple Peacock Beetles here. See: silver Mallee and purple Peacock Beetles.
3 Boorabbin Rock
The water reserve here is a fascinating example of hand-built dams, aqua-ducts and catchment areas that provided water for steam trains and for the early colonial settlements. See the remains of the Number Eight Pump Station where water was once pumped from Mundaring, east of Perth, to Kalgoorlie-Boulder. See: Granite Rock, Poison Plant, Firebush and Goldfields York Gum.
4 Caenyia Rock
The Banksia variety found here, known as swordfish Banksia, was first discoveredby the Elder Expedition in 1891. You'll notice the sudden environment change from Eucalypt to heathland at Caenyia Rock. See: Grass trees and Swordfish Banksia.
5 Kalgoorlie-Boulder
With its gold-mining history, adventurous character and legendary tales of fortunes made and lost, Kalgoorlie- Boulder requires time for sightseeing. Include Karlkurla Bushland Park and visit the Department of Environment and Conservation Arboretum to see a range of Goldfields trees. See: Gimlet and Salmon Gums.
The rest of the trail is at australiasgoldenoutback.com.
Categories