Oxford sketches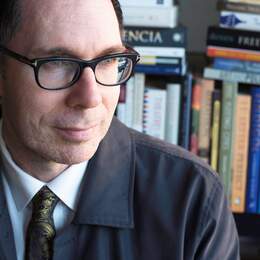 As we walk back from dinner, a full moon shines through wisps of cloud over the spires and streets of Oxford, its pale glow gently illuminating the penumbral regions escaping the rude artifice of streetlamp and headlight.
I have always preferred the moon to the sun; Selene to Apollo; a nocturne to a summer dance. As Keats writes in Ode to a Nightingale:
And haply the Queen-Moon is on her throne,
Cluster'd around by all her starry Fays;
But here there is no light,
Save what from heaven is with the breezes blown
Through verdurous glooms and winding mossy ways.
And here she is again, gently exhorting me to reverie, as she has done countless thousands of others who've trodden these same streets, or others very like them, centuries before. One never feels wholly alone with the moon for company.
I've only been to Oxford once before, some 11 years ago, and then only briefly, so you'll forgive my slightly naïve enthusiasm for the place this time around. Certainly, after the infernal if seductive bustle and din of London, I immediately felt a great sense of repose upon arriving here this afternoon, despite my somewhat distracted state.
After a good lunch and a pint of ale at the Turf Tavern, the origins of which can be dated back to the late 14th century, and which is now a popular student haunt despite being tucked away at the end of the narrow, cobbled St Helens Passage, we spend the afternoon walking through the streets, browsing in the terrifically good Blackwell bookstore, shopping for more hats and gloves and relaxing in coffee houses.
Our hotel is right near The Turf: The Bath Place Hotel. Its website tells me it is "a cluster of 17th-century cottages surrounding a tiny flagstone courtyard in the heart of Oxford, seconds away from colleges, libraries and museums. The cottages nestle between New College, one of the University's oldest colleges, and Hertford College, established in the 13th century. The New College Bell Tower, which has been in continual use since the thirteenth century, is visible from many of the hotel's rooms."
It really is quite something, with narrow stairwells and creaking floorboards and low ceilings. The complex was built by Flemish weavers; Jane Burden, who married William Morris was born here; Dorothy L. Sayers lived here. In fact, we have the Dorothy L. Sayers Room.
Tomorrow will be our only full day, and will be chiefly devoted to exploring the treasures of the Bodleian libraries and the Ashmolean Museum.
For now, if I may briefly return to Blackwell's: I want to mention that it has the most marvellous Literary Essay section. As I have already bought too many books, I've decided to start making a list of those I can order when I arrive home. The list of must-buys so far comprises:
The Oxford Book of Essays (ed. John Gross)
Shakespeare's Montaigne (John Florio)
We Have Only This Life To Live: The Selected Essays of Jean Paul Sartre (various ed.)
Campo Santo (Sebald)