Arrivals & Departures

Packing tips: what to pack for a cruise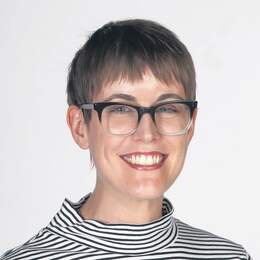 Wondering what to bring along in your suitcase — and what to leave at home — on your next cruise holiday? 
One of the big advantages of a cruise holiday is being able to potentially visit a different destination every day, while only needing to unpack your suitcase once.

This "unpack once" convenience is good news to indecisive packers, who are tempted to take everything bar the kitchen sink along in their suitcase, as it gives you a little more leeway in terms of how much you pack compared to a trip or tour where you're moving around a lot and needing to repack your suitcase every couple of days.
However, keep in mind that many cruise lines will encourage you to limit your baggage, and some have specific guidelines. Princess Cruises, for example, advises bringing no more than two bags per person, each of which must conform to size restrictions and weigh no more than 32kg. Norwegian Cruise Lines also allows for two cases per person, each of which must weigh no more than 50 pounds (about 23kg).
Also keep the size of your cabin in mind — all of your gear will need to fit in your room — and remember you can save space by bringing a case that will slide under the bed. Most cruise holidays will involve at least one flight, so be aware of any airline luggage restrictions that might apply.
And, if you plan to shop during port stops or on board, make sure you leave enough room in your case to accommodate new purchases.
What to bring
In terms of clothing, think about what you'll want to wear at the various port stops, as well as what you'll need on board. Look up weather at your ports of calls in advance. If you'll be visiting churches and other places of worship, ensure you dress in a respectful fashion. A day bag or backpack is an essential for carrying a bottle of water, your camera, wallet, sunscreen and other items on shore excursions.
On your first day aboard the ship, there may be a delay before your checked baggage arrives at your cabin. Pack a small carry-on bag with your travel documents, a change of clothes, bathers, any essential medicines, valuables and other items you might want straight away so you can start enjoying the ship straight away.
Dress on cruise ships does tend to be fairly casual, but do check with your cruise in line advance. You'll generally want to bring smart-casual clothing for dinners — you may not be able to wear shorts in more formal dining rooms, so bring a pair of pants, or a skirt or dress, as appropriate.
Check in advance whether there will be any formal evenings, themed events and the like. If you'd like to frock up but don't want to lug around a ballgown or tuxedo, some cruise lines do hire formal wear on board.
Don't forget workout gear, including sneakers, if you plan to use the on-board fitness facilities. On warm-weather cruises, a second pair of bathers can be handy, along with a pair of thongs or sandals and a cover-up for getting from your cabin to the pool.
Before packing items such as hairdryers, check whether there's one in your cabin that'll be sufficient. And don't forget earplugs, as cruise ships can occasionally be noisy.
What not to bring
Finally, some items are not allowed on cruise ships. These can vary between cruise lines, so check with yours for specifics.
Bringing your own alcohol on board is generally a no-no, although some cruise lines will allow you to bring a special bottle of wine or champagne, although they may charge a corkage fee. Some don't allow passengers to bring any beverages, including water, juice and soft drink, on board.
Other frequently prohibited items include obvious things such firearms and weapons such as knives, and animals (excepting guide dogs and service animals), along with perhaps less obvious items such as candles and incense, electrical items such as travel irons and clothes steamers, hover boards, surfboards and some other sporting goods.
Categories