Palm Springs: Retro-glam outpost of stars and great architecture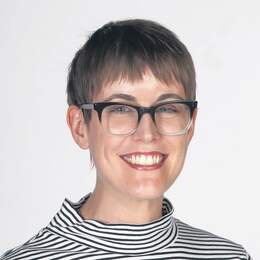 Desert destination Palm Springs oozes celebrity and design cachet with the two often coming together in some iconic homes.

When I was in school, both my best friend and my older brother lived in an area where the roads were named after famous explorers: Shackleton Avenue, Mawson Crescent, Scott Place, Hurley Way. The names conjured acts of daring and adventure, but they were, to my disappointment, just ordinary suburban streets.
So when I'm looking at a map of Palm Springs and spot the evocative likes of Tiki Drive, Warm Sands Drive, Flamingo Boulevard and Sunrise Parkway, I don't raise my hopes too high. I know an alluring alias can bear little relation to reality.
But that's the thing about Palm Springs, a desert resort town a couple of hours inland from Los Angeles: those street names do conjure a retro-glam image of sunshine and good times that's pretty well spot on.
Palm Springs came to prominence as a Hollywood holiday destination from the 1920s onwards and stars such as Dean Martin, Katharine Hepburn, Cary Grant and Ava Gardner once owned homes here. There are even streets named for former residents Kirk Douglas, Frank Sinatra, Gene Autry and US President Gerald Ford.
These days, the area is best known for its proliferation of golf courses (more than 100), the annual Coachella Valley Music and Arts Festival (itself famously beloved of celebrities) and its impressive array of well-preserved mid-century-modern architecture.
If, like us, it's the latter that brings you to Palm Springs, you could pick up a map from the visitor centre (housed in a 1965 former petrol station designed by the influential Albert Frey), or download the official Palm Springs Modern app (available for Apple and Android devices). But I'd highly recommend you follow our lead and join a tour with Robert Imber, a long-time local with an encyclopaedic knowledge of — and an infectious passion for — Palm Springs' built heritage.
Among the stops are Frey's seminal Kaufmann Desert House, dating from 1946 but still strikingly modern today, and the so-called House of Tomorrow, built in 1962 for prominent developer Robert Alexander and best known as the honeymoon hideaway of Elvis and Priscilla Presley.
Alexander and his father George are important figures in local architectural history, having built the famous Alexander homes throughout the 1950s and 60s — more than 2000 stylish, streamlined, affordable first homes of lasting renown. They're probably the kind of houses that come to mind when you think of this style, all butterfly roofs, sleek lines, breeze blocks, swimming pools and palm trees.
We also stop by some celebrity houses, including Frank Sinatra's glamorous 1947 home and the adobe brick residence commissioned from celebrated architect Donald Wexler by entertainer Dinah Shore in 1964 and currently owned by Leonardo DiCaprio. As Robert tells us, Palm Springs' popularity with stars has influenced its architecture just as much as its fine weather, begetting homes that hide their spacious, luxurious interiors behind understated single-storey facades.
The next morning, we head off on a hot hike through the desert to see of one of Palm Springs' best- known celebrity dwellings, a spaceship-cum-volcano dome designed by Frank Lloyd Wright protege John Lautner. Owned for many years by Bob Hope, it sits on a private street just up from Steve McQueen's old place. So unless you happen to be a friend of the buyer who paid $US13 million for the house late last year, the hike is the only way to get a glimpse.

This is another case where the address fails to match the reality — the up-market private street has the distinctly uninspiring name of Southridge Drive, while the house is a magnificently retro-futuristic 2100sqm wonder that has hosted a Louis Vuitton fashion show. But, in fairness, this house — much like Palm Springs itself — is absolutely one of a kind.
Categories