Paradise for cheese lovers in southern Switzerland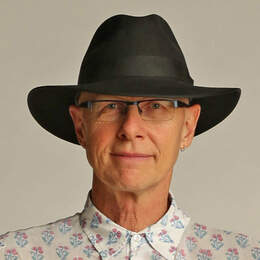 Easily reached by train from anywhere in Switzerland, scenic Chateau-d'Oex doesn't disappoint when it comes to cheese — or fondue.
It must be all that fresh air. I'm ready for lunch, and the Restaurant Le Chalet doesn't disappoint.
For a start, when I walk in, I'm pleased to see two men in orange safety gear — locals come for lunch. A good sign.
Behind them is a massive copper pot and other paraphernalia used for daily cheese making.
Chateau-d'Oex, in the Pays-d-Enhaut region, is easily reached by train from anywhere in Switzerland, which is famous for its AOP and PGI cheeses.
To explain those terms...
AOPs (Appellation d'Origine Protegee) cheeses have to be manufactured and processed in the area of origin.
PGI (Protected Geographical Indication) cheeses define and protect traditional or typical specialities from a specific region.
The cheese here is all about the quality of the milk. The quality of the milk is all about the quality of the grass (and cows can't be fed silage, for instance, if the milk's being used for cheese making).
Raw milk is used for cheese making — not thermalised or homogenised.
And there's an important difference in the local terms "mountain cheese", which is made in the alpine villages, and "alp cheese". For 100 days each year, dairy cows are taken up to mountain pastures, and their carers live in their summer farms.
The cows graze on alpine pastures, full of flowers and herbs. The tradition of Alp cheese making during these summer months comes simply from the fact that the cows still need to be milked but it would be impossible to bring all the milk down every day, so it is made into alpine cheese in the summer farms each day.
There are centuries of tradition to this method of storing milk. The making of hard cheeses here dates back to the 15 century. Indeed, until the 18th century, Swiss hard cheese was made only in the summer in the Alps.
Today, commercially viable working farms might have only 15 to 18 dairy cows — milk and cheese just being part of what they produce. Some have fewer. But I'm told that even small-time farmers with only five cows still take them to summer farms to keep tradition alive.
The dairy farmers around Chateau-d'Oex have already been busy this morning. For, in the very early morning at a depot in town, they come to deliver their milk — pulling up in four-wheel drives with a smallish stainless-steel tank on a trailer behind. They hook up the pipe, swipe a card, and the milk drains out and the litres are clocked.
Near Gruyere, Chateau-d'Oex doesn't disappoint when it comes to cheese. More importantly, the Restaurant Le Chalet doesn't disappoint when it comes to fondue.
A pot is brought out full of melted cheese, and stood on heat.
Fondue has to be creamy. It has to be neither too thick nor too thin, so that when a small piece of bread is impaled on a fondue fork and dipped into the hot cheese, it "grips" and doesn't slip off.
A mix of cheeses is often used — for example, blending spicy Gruyeres and Vacherin cheeses, which melt softly.
On average, the Swiss each eat 21kg of cheese a year, and yet this is a slim nation.
In 2016, a global study gave Swiss women the best Body Mass Index (BMI) figures in Europe. The study, with contributions from the University of Zurich's Institute of Evolutionary Medicine and 700 other institutions worldwide, collated the data of 19 million people from 200 countries over a 40-year time span.
It gave Swiss women an almost perfect weight score, in a world in which, it revealed, 640 million people are overweight.
It must be all that hiking.
Disclaimer
Stephen Scourfield was a guest of Switzerland Tourism.
Categories