Passion drives epic play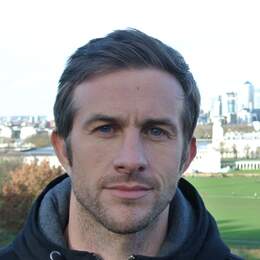 Age-old traditions flourishing in a blessed Bavarian village.
Oberammergau is a bit of tongue twister the first time you say it. The second and third time, too (in my experience at least). But eventually something clicks and you find yourself uttering it without a hitch, albeit not quite as fluently as the locals, who pronounce it with throaty German vigour.
Nestled in a valley an hour or so drive south of Munich, Oberammergau appears, at first glance, like your typical postcard-pretty Bavarian village — a place edged by pine- forested mountains and dotted with idyllic wooden houses.
Yet as well as being a resort for domestic tourists, who come for the winter skiing and snowboarding and summer hiking adventures, it's a magnet for visitors from all over the planet thanks to its world- renowned Passion Play.
Villagers have been staging their theatrical retelling of The Suffering, Death and Resurrection of Jesus Christ every decade since the early 17th century, fulfilling a promise made to God when the bubonic plague was casting its deadly spell across Europe.
"Oberammergau was suffering badly from the plague so the people here asked God to spare the village any more deaths — and he did," says Frederick Mayet, a 37-year-old local who was Jesus in the last Passion Play in 2010, and hopes to reprise the role in 2020, when about 500,000 people will watch the 102 performances — held five days a week, between May and October.
You don't, however, have to be here during Passion Play season to appreciate its effect on Oberammergau.
We meet Frederick on a backstage tour of the Passion Theatre, a venue purpose-built in 1929 to cope with the play's booming popularity. With a capacity of 4800, it could almost seat the whole village but almost half of the residents are actively involved in the play's production, whether they're actors or stage technicians, musicians or costume designers.
"It's a real community effort and everybody is so proud to be involved," says Frederick, who explains that, despite the five- hour, two-part play being performed entirely in German, its vivid acting, score and visuals mean everyone can enjoy it, whether they're reading the translated English text or not.
"Most spectators, whether they're religious or not, German speaking or not, will be familiar with the story and a third of it is music from the orchestra and choir. It's a bit like opera. You don't need to know Italian to appreciate that."
Popping backstage, we peruse props and outfits from previous plays, including a wooden Last Supper table that's more than 200 years old, soldiers' helmets and flowing robes, and a huge crucifix (to which "Jesus" is secured by a climbing belt under his loincloth).
Frederick — who hopes his three-year-old son, Vincent, may also be cast, possibly as a goatherd — tells us all the male actors will stop cutting their hair and shaving after Ash Wednesday, 2019 — around audition time, when excitement in Oberammergau will really start to build.
Moving away from the Passion Theatre, we find much to like in a village that, in some ways, resembles an open-air art gallery. Most of its three and four-storey chalet-style properties are blessed with wooden shutters, plant-potted balconies and stunning frescoes known as Luftlmalerei (fresh air paintings).
Using a trompe l'oeil technique, these facade frescoes have been a feature of the village since the 18th century and showcase not just scenes from the Passion Play but Brothers Grimm fairytales such as Little Red Riding Hood and Hansel and Gretel, and colourful celebrations of Bavarian life and culture.
In some paintings decorating homes, shops and restaurants, bearded chaps in lederhosen are drinking, feasting and dancing with buxom maidens in dirndls; in others, they're woodcarving (a thriving trade in Oberammergau since the Middle Ages, thanks, in large part, to souvenir-hunting Passion Play pilgrims).
Almost every other village store stocks wooden handicrafts, from nativity sets, crucifixes and saints, to secular toys and picture frames, and in some shops, you'll see craftsmen working away at their windows.
If you're in Oberammergau when the weather's good, be sure to stop for refreshments on the "sun-trap" front terrace of Hotel Alte Post, a fresco-daubed inn established in 1612.
Not just a lovely place to watch the world go by, the inn's terrace has a nice vantage point of Kofel, Oberammergau's most famous mountain, a 1342m peak crowned by a wooden cross.
You can order some hearty Bavarian fare at this inn (my favourite dish is the goulash of venison). Beer-wise, a local favourite is Ettal, brewed by monks in a baroque monastery in the neighbouring village.
A word of warning: after a few of these punchy pilsners, it might be even harder to pronounce Oberammergau. Or maybe that's just me.
Fact File
The Passion Play will be the highlight of several of Collette's European tours in 2020. Collette also visits Oberammergau every year on three of its regular tours: Discover Switzerland, Austria and Bavaria (duration: 10 days, March-November); Exploring the Alpine Countries (12 days, April-October) and Classic Christmas Markets (eight days, November-December). Tours are priced from $2229. See gocollette.com. 
If you're planning your own trip to Oberammergau, Hotel Alte Post has rooms from €89 ($132) with breakfast. altepost.com
For more information on visiting the Oberammergau region, see ammergauer-alpen.de, passionsspiele-oberammergau.de and germany.travel/en.
Disclaimer
Steve McKenna was a guest of Collette.
Categories