Our World

Pearler of a time awaits travellers in tropical Broome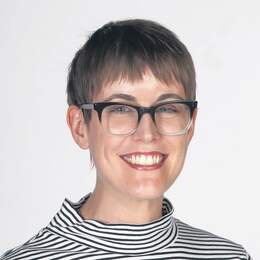 "Broome has just had the biggest wet season on record. I'm just back and the country looks great. If ever there was a year to see Broome and the West Kimberley, this is it," according to our Travel Editor Stephen Scourfield.
Art exhibitions at Short Street Gallery
Ongoing
Laying claim to being Broome's longest-running indigenous art gallery, Short Street Gallery is housed in a building in Chinatown that's more than 100 years old and showcases works from around the Kimberley and Australia. Its current exhibition, which opened on June 8, is Amata Imagined and brings together pieces by artists from the Amata community in north-western South Australia. From July 6, it'll be followed by a show focused on renowned East Kimberley artist Mabel Juli, and, from August 3, artworks by artists from Indulkana, about 400km from Alice Springs. Don't forget to also pop into the charming Short Street Gallery Bungalow, near Town Beach, if it's open to visitors. shortstgallery.com.au
Heritage Film Series at the Old Convent
June 20, July 18 and September 19
The Sisters of St John of God first came to the Kimberley in 1907, when nine sisters arrived at Beagle Bay Mission on the Dampier Peninsula, north of Broome. Their Heritage Film Series includes interviews, photographs and archival footage showing the early days of Broome and a journey around the Kimberley documenting the Aboriginal art collection donated to fund the library at the University of Notre Dame Broome. The Old Convent building also hosts a permanent exhibition focused on the history of the sisters in the Kimberley, which is open Monday-Saturday from early February to early November. heritage.ssjg.org.au
A Taste of Broome
July 12, August 9 and September 6
Broome's unique multicultural mix comes to the fore at A Taste of Broome, a "feast for the senses" combining traditional and contemporary dance with music, film, food, arts and crafts, and storytelling. Staged outdoors at the Goolarri Amphitheatre, the evening tells the story of Broome and its people, with a particular focus in 2018 on the town's fusion of Asian and Aboriginal cultures, touching on subjects ranging from the impact of World War II to the pearling industry to the Stolen Generation. The show features emerging local musical talent alongside returning artists including Stephen "Baamba" Albert, Yoshi Hunter, Pauline Bin Sali and Susie Quicke. goolarri.com/atob
Staircase to the Moon
Dates to October
The Kimberley has no shortage of impressive natural phenomena, whether it's the Horizontal Falls at Talbot Bay — described by David Attenborough as "Australia's most unusual natural wonder" — or the massive tides at Montgomery Reef. One of the most easily accessible, however, is the Staircase to the Moon, when the rising full moon reflects off exposed mudflats to create the illusion of a staircase leading into the sky on a handful of evenings between April and October (upcoming dates include June 29-30 and July 28-30). It's visible from various spots throughout the North West, but Broome's Roebuck Bay is one of the best places to see it and the Mangrove Hotel is a popular viewing spot. Otherwise head to the Staircase to the Moon Night Markets at Town Beach Reserve for food and craft stalls, and live music. australiasnorthwest.com/page/staircase-moon and broomemarkets.com.au/markets
Corrugated Lines: A Festival of Words
August 10-12
Investigative journalist Estelle Blackburn, children's author Dianne Wolfer, writer and historian Anna Haebich and poet Charmaine Papertalk Green will be among the guests at this year's Corrugated Lines. The volunteer-run "festival of words" celebrates reading, writing and storytelling in all forms, welcoming local talent and visiting authors. It will include a book club discussion of Tim Winton's The Shepherd's Hut, a haiku workshop in the Yawuru language, panel discussions, a limerick competition, Speed Scrabble and more — and best of all, every event on this year's program is free, with no booking required. facebook.com/corrugatedlines
Broome Cup and Ladies' Day
August 18 and 4
The Broome Turf Club must have one of the most spectacular locations going around, perched on Gantheaume Point and surrounded by the ocean near the far end of Cable Beach. The culmination of the club's 12-week racing calendar is the Broome Cup on August 18, billed as "Broome's biggest party day of the year" and popular with locals and visitors. It includes the running of the $150,000 Broome Cup, along with live music, a VIP marquee, a Fashions on the Field competition and a post-race party with two-up. Another mainstay is Ladies' Day on August 4, with a Fashions on the Field contest that gives the winner the chance to compete in the WA Country Cups Fashions on the Field to win a trip for two to London to attend the races at Royal Ascot with $10,000 spending money. broometurfclub.com.au
Opera Under the Stars
August 25
Promising a "unique night of opera, Broome-style", this established event attracts national and international talent alongside local musicians for an evening of outdoor music that appeals to opera-lovers and novices alike. It will be held once again at the Mangrove Hotel and accommodation packages are available, which include tickets, priority seating, a room upgrade, breakfast, late check-out and more. operaunderthestars.com.au
Shinju Matsuri festival
August 25-September 2
A sunset long-table dinner on Cable Beach prepared by MasterChef favourites Adam Liaw and Marion Grasby will be among the highlights of this year's Shinju Matsuri, the long-running festival celebrating the town's pearling heritage and, in particular, the mix of Asian workers, European settlers and local Aboriginal people that it drew together. The festival typically kicks off with the ceremonial waking of Sammy the Chinese dragon, while other events will include a Floating Lantern Matsuri at Gantheaume Point and a one-night-only Chinese food market also featuring Liaw, as well as art awards, an open-air sculpture exhibition at Cable Beach, and an opportunity to learn the local Yawuru language. shinjumatsuri.com.au
Willie Creek Pearl Meat Cook-off
August 30
There's a chance to get a real taste of Broome at the Willie Creek Pearl Meat Cook-off, which is part of the Shinju Matsuri program. Celebrity chef and cookbook author Adam Liaw will be judging this year's competition, which will see some of Broome's best chefs competing to create the best dish using pearl meat — the adductor muscle of the pearl-producing Pinctada maxima oyster — working to a theme of "Old Broome" to capture the essence of times past when the pearling industry was at its peak, introducing Japanese, Malaysian and other Asian influences to the town. The event, at Pearl Luggers in Chinatown, will also include live entertainment and beer and wine tasting. williecreekpearls.com.au/events
More Broome events...
Missy Higgins has described Broome as "one of my favourite places on Earth", and she'll play alongside local and visiting artists at the Concert for the Kimberley next Saturday (June 16). The show, at the Broome Convention Centre, is a fundraiser for environmental organisation Environs Kimberley. environskimberley.org.au
Cable Beach hosts some of Broome's most scenic sporting events, including the
Broome Marathon on July 1. Then there's the Cable Beach Triathlon, staged by the Broome Tri Club — said to be Australia's most isolated — on September 16. broomemarathon.com.au and broometriclub.com.au
Top image: Dancers perform at A Taste of Broome.