Perfect entry-level mirrorless camera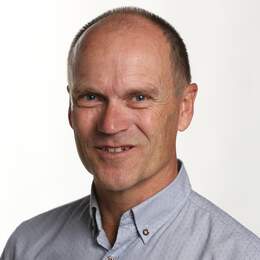 This new camera will let you shoot long and short and is great in low light but it won't break the bank. 
The Olympus OM-D E- M10 Mark III is close to the perfect affordable, entry-level mirrorless system camera. My test camera, with its compact M.Zuiko 14-42mm f: 3.5-5.6 lens, is light and versatile and just about the perfect travel companion.
It is a pretty, sexy little thing to look at. The classic design is lightweight yet well built and user friendly. It is nicer to hold and use than its predecessors, thanks to some subtle ergonomic improvements.
The entry-level OM-D range features a four thirds size sensor, allowing Olympus to build cameras and lenses significantly smaller and lighter than their full-frame competitors without compromising too much in quality.
I like the new chunkier dials and the tilting touch screen, which makes it easy to access the new smarter shooting modes. Olympus has never had the most user-friendly menus, so this is a welcome improvement.
It has an excellent 5-axis image stabilisation system, and is good in very low light situations, even hand held.
Although Olympus has improved the autofocus system, it does have limitations. It struggles a little with really fast-moving subjects, so if shooting sport or wildlife is your go, this may not satisfy your needs.
But considering the price and the target user, I would consider it adequate.
If you're looking for improved autofocus performance you may want to look at the big brother Olympus OM-D E-M1 Mark II.
There is a host of Olympus and third-party lenses and accessories to collect depending on your needs or wants so it is a true camera system that can grow as your photographic skills and needs change.
The Olympus OM-D E-M10 Mark III was lent to Mogens Johansen by Olympus and retails for about $999 for the body only and $1199 for the body and a 14-42mm lens.
The Inside Run
Burke Flynn from Olympus says: "From a technical point of view it is a nice evolution from the Mark II.
"The new generation dual-core processor allows better low-light performance, 4K video and the contrast autofocus system performance has been improved from 81 to 121 points.
"From a user point of view, the interface has been drastically improved.
"Advanced features that were hidden in the menu are now easily accessible by a press of a button.
"The camera, aimed at families and travellers, is made to be small, portable and has really good image quality and that has been the ethos of Olympus going back to the 1960s when it brought out the Pen F half-frame camera and with the OM range in the 1970s.
"It was all about good image quality in a small package and that ethos hasn't changed — hence the four thirds sensor, small mirrorless, so it is in line with our heritage," he says.
Speccy Specs
16MP four thirds CMOS sensor
5-axis image stabilisation
TruePic VIII processor
4K video with in-body and digital stabilisation
4.8 fps with continuous AF
2.36M-dot electronic viewfinder and a 1.04M-dot tilting touch screen
Special buy for Travel Club members
Mogens' verdict is out ...
"The new Olympus OM-D E-M10 Mark III is close to the perfect affordable entry-level mirrorless system camera."
And in recognition of the camera's potential for our readers, Camera Electronic has put together a special offer for the Olympus OM-D E-M10 Mark III for Seven West Travel Club members.
Registered members can buy the camera in either black or silver (body only for $944 and with the 14-42mm lens for $1144) from Camera Electronic, and they will also receive a voucher for the next Intro to Your Olympus Mirrorless Workshop session, worth $149 (it is on Sunday, December 17, from 9am-1pm), to help them understand and to really get the best from this new camera. It is free and easy to become a Registered member at sevenwesttravelclub.com.au.
Gold members can buy the camera for the same price, receive the invitation to the $149 Intro to your Olympus Mirrorless Workshop and will also receive a 16GB extreme pro (95MB per second) memory card worth $59. Gold membership is $49 for this $208 worth of value — become a Gold Member at sevenwesttravelclub.com.au
To get these benefits, Registered and Gold members must email travelphoto@wanews.com.au requesting a Certificate of Membership specifically for this Camera Electronic offer.
Please state whether you are a Registered or Gold member.
The relevant Certificate of Membership will be returned by email and is to be shown at point of purchase — at either Camera Electronic shop, or by discussing on 9225 5966.
About Camera Electronic
Camera Electronic is a family-owned and run business with two stores, at 230 Stirling Street and 2/324 Murray Street. The business can be contacted on 9225 5966 or 9328 4405.
Ron Frank established the business in 1968 and it is run by sons Howard and Saul.
They pride themselves on the focus on customer service and competitive prices. "Our friendly and knowledgeable staff members are always available to give you advice regarding everything photographic."
In 2010, they opened their education affiliate partner, Shoot Photography Workshops, at 232 Stirling Street, to provide practical learning experiences in all aspects of photography.
Fact File
For more information on the camera see Olympus.
Categories