Perth and Fremantle, rediscovered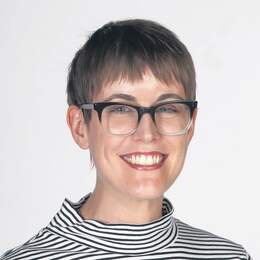 A staycation in the city offers a chance to see familiar places with fresh eyes and a spirit of discovery. 
You can see everything from the top of Monument Hill.
You can see the cranes and the containers stacked in Fremantle Port, and the white sails of the Maritime Museum. You can see the yachts and other vessels at the Fishing Boat Harbour, and Garden Island not so far off shore. If you stand on the spot and slowly turn, you can see Rottnest, and the Norfolk pines at Cottesloe, and city skyline.
I must have driven past this place hundreds of times, but it has taken until today for me to park the car and walk up here.
I'm not sure why I've never done it before, especially when the rewards are so ample compared to the effort required.
Still, I think most of us do this to the places we live: treat them as a background to our day-to-day lives, while saving our best selves — our most relaxed and curious selves — for when we travel elsewhere. When we think of a staycation, we tend to imagine special-occasion breaks in a city hotel, perhaps to celebrate a birthday or anniversary — and they can be a lot of fun.
But here's my suggestion: to plan a short stay at home that brings the spirit of discovery and sense of enquiry you'd apply to a new travel destination to your own city.
It's not difficult to get started.
Just think of your own, personal Monument Hill — somewhere you've always meant to check out, but have never quite got around to — and plan a weekend around that.
It might be visiting the atmospheric WA Shipwrecks Gallery, home to the remains of the legendary Batavia, or it could be riding the ferry across the river to the zoo.
It might be going whale watching along the coast, or just spending some time exploring the new public spaces, restaurants and bars that have cropped up around Perth over the past few years. For me, standing on Monument Hill, this process comes naturally.
As I'm admiring the view, I start to plan out a hypothetical few days. I'd finally visit the WA Maritime Museum, and browse the bookshops and boutiques of the historic West End.
I'd set aside some time to explore using the free Invisible Cities Fremantle app, which unlocks stories and memories told by locals as you walk around. I'd stay somewhere like the Hougoumont Hotel, which combines the fabric of a historic building with modern sea container construction, and try somewhere new for dinner.
I might even have a ride on the Ferris wheel at Esplanade Park, and watch the sunset at Bathers Beach. Whatever you choose, it's all about the spirit of the endeavour: of seeing the city with new eyes.
Top 10: A Perth staycation
Arts, events and festivals Whether it's the Perth International Arts Festival, Fringe World, a music festival or a sporting event such as the Hopman Cup, events are an obvious spark for a short break close to home. Similarly, a night at the ballet, a show at the gorgeous State Theatre, an outdoor cinema screening or a chance to check out an exhibition can provide a nice anchor to a staycation.

Museums If you're anything like me, you might love to visit museums when you're away, but rarely make the time for it at home. Playing tourist in your own town might mean, then, that you finally visit Fremantle's WA Maritime Museum, the Perth Mint or Fremantle Prison, where you can join guided tours including evening explorations by torchlight and tours of the tunnels built by prisoners.
Dining and drinking It's been said that Perth has the highest number of restaurants per capita of anywhere in Australia, so chances are there's somewhere you haven't tried. A number of newer spots — such as Guy Grossi's Garum at the Westin in Hibernian Place, and Santini Grill at the QT Perth — are attached to hotels, making for a nice special-occasion stay.
Foodie tours To get a taste of a number of new venues around town, consider joining a guided excursion such as the local restaurant and small bar tours from operators such as Fremantle Tours. Meanwhile, Wandering Wok Tours focuses on the multicultural eateries of Perth and Northbridge, and includes tastings ranging from Chinese barbecue pork to Italian pastries.
Free walks Walking tours are a great way to get a fresh take on familiar places. There's a diverse selection of self-guided Fremantle walks covering everything from vintage shopping and historic pubs to local literature at fremantlestory.com.au/explore, and you can find details about Perth CBD trails on topics such as convict history and public artworks at visitperthcity.com. Alternatively, explore Kings Park on one of the free volunteer-led walks that run daily.
A Rotto daytrip If you're planning a stay in Fremantle, you can play tourist in your own town by adding on a daytrip to Rottnest. A number of local hotels offer special deals on ferry fares for their guests, while kids can get free ferry passes by joining the Rottnest Express Quokka Club.
Destination hotels A number of the newer accommodation options around town are destinations in themselves, more than justifying a night or two away from home. In addition to those already mentioned, relative newcomers include the Aloft Perth in Rivervale, the Tribe in West Perth, Crown Towers in Burswood, the historic Melbourne Hotel in Perth and the stylish Alex Hotel in Northbridge.
Pampering It can feel odd to check into a hotel when you have a perfectly good home not so far away — but something about this can also make a staycation feel all the more like a treat. Embrace the sense of indulgence by incorporating a spa day into your break. For example, the luxurious COMO The Treasury in the State Buildings precinct has packages including accommodation and treatments at its Shambala Urban Escape spa.
Retreats For total relaxation, yoga and wellness retreats can provide a chance to reset and recharge. And though we tend to think of retreats taking place in Bali or Margaret River, there are a number of venues hosting single and multi-day retreats around the metro area.