Our World

Perth to welcome southern hemisphere's biggest bell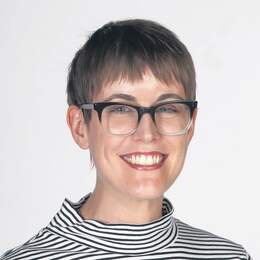 The 6.5-tonne bell pays tribute to the centenary of World War I, in memory of those who have served in operations around the world.
When Nigel Taylor was a child, he'd visit his grandparents' home in Warwick, in England's Midlands, and hear a ring of eight bells pealing at the church up the road.
Some years later, the church in the Oxfordshire village where his family lived had its bells restored. "A friend of mine from school said, 'Why don't we go and learn to ring'," he recalls.
"So that's how it all started — I went along and learnt to ring and I've never looked back."
Indeed, this interest in bell ringing became a profession when, after leaving school, Mr Taylor set aside offers to join the public service to pursue a more unusual career path.
He gained employment at London's storied Whitechapel Bell Foundry. A business with a history stretching back nearly 450 years, the foundry made the likes of the Liberty Bell and Big Ben, along with bells for places of worship including Westminster Abbey and Canterbury Cathedral.
"Initially I didn't enjoy it particularly," Mr Taylor admits, "but once I'd got established, I started doing more interesting jobs. I started doing tunings, I started doing inscriptions and inscribing the bells with decorative friezes — so in the end, I got all the best jobs."
During his 40 or so years at Whitechapel, Mr Taylor rose to become tower bell production manager, responsible for overseeing the whole process from design and mould-making to casting and tuning.
Among his many projects was tuning a ring of historic bells from London's St-Martin-in-the-Fields church. They now hang in Perth's Bell Tower, alongside newer bells manufactured at Whitechapel.
Sadly, the foundry closed last year, with the owners citing economic pressures and the cost of maintaining the heritage-listed premises, where the business had been based for more than 250 years.
Mr Taylor has been kept busy working as a consultant, but hopes the Whitechapel foundry may be revived in some form, despite the premises having been sold to a developer who plans to convert it into a boutique hotel and restaurant.
"What we're hoping for is that he will sell it and we will turn it into an art foundry and also make small bells," he says. "The plan is to also have apprenticeships for people doing machining and turning and making various things."
In the meantime, Mr Taylor's association with the Bell Tower has continued — and this month has seen him visit Perth to put the final touches on what will be the attraction's biggest bell yet.
Its new Anzac Bell pays tribute to the centenary of World War I, and commemorates the Australians and New Zealanders who have served in wars, conflicts and peacekeeping operations around the world.
A project some years in the making, it was designed by Mr Taylor with a draughtsman at Whitechapel before being cast at the Canning Vale foundry of WA company Veem.
More recently, Mr Taylor has been busy in a Welshpool workshop, using oversized equipment to machine the inside of the bell and tune it to the desired pitch over the course of about a week.
The finished bell will weigh 6.5 tonnes, making it the biggest musical instrument cast in Australia.
"If you've got a bell that weighs 250kg, you can tune it in probably four or five hours," Mr Taylor says. "Once you deal with something like this, everything is big, everything requires a crane. You can't just pick it up and plonk it on the table."
The Anzac Bell will be in place at the Bell Tower in time for a dedication ceremony from noon on October 21, which will be attended by members of the Australian Defence Force and is open to the public.
Categories