Perth travellers caught up in Air NZ cancellation chaos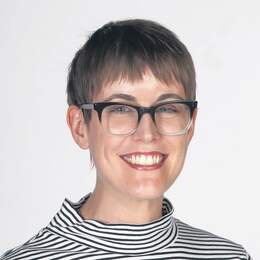 Airline's engine woes rev up irate customers over 'woefully inadequate' response.
West Australians flying with Air New Zealand in coming months may face disruptions as the airline cancels and reschedules flights while it deals with the fallout from problems with some of its Boeing 787s' engines.
Reader Paul Netscher contacted Travel regarding what he characterised as Air New Zealand's "woefully inadequate" initial response to changes to a booking he and his wife had made to fly premium economy from Perth to Buenos Aires via Auckland with the airline later this year.
The pair were caught up in flight cancellations and flight time changes that will affect Air New Zealand's Perth-Auckland service from later this month after the first leg of their trip — from Perth to Auckland — was cancelled.
"We were rescheduled to fly 36 hours later," Mr Netscher says. "This flight didn't connect with the flight to Buenos Aires or our flights in Argentina."
Their travel agent arranged an earlier flight, which meant a short stop in Auckland became a layover of more than 14 hours.
Further issues arose when it emerged the plane Air New Zealand has leased to operate the earlier Auckland flight does not offer premium economy.
As a result, they were moved to economy and, Mr Netscher says, offered a $150 refund "for the downgrade and inconvenience".
"I don't believe $150 covers the difference between premium economy and economy class when the flights on average for this leg are $420 economy and $800 for premium economy," he says.
"I understand we have to leave a day earlier, I understand we have a 14-hour layover, but I don't expect to have Air New Zealand downgrade us like this without offering fair compensation."
An Air New Zealand spokesperson says Mr Netscher's new Perth to Auckland flight "does not have a premium economy cabin and our policy in this scenario is to move customers booked in premium economy to the business cabin where possible.
"Unfortunately, there were not sufficient seats to move all premium economy customers into the business cabin on this flight, so these customers have been moved to economy class seats," the spokesperson says.
"Regarding the fare differential, it's not accurate to simply calculate the difference between the premium economy fare paid and an economy class fare between Perth and Auckland. These customers purchased a fare from Perth all the way through to Buenos Aires, which is cheaper than the total of two point-to-point fares (between Perth and Auckland and Auckland to Buenos Aires)."
Mr Netscher is not the only member of the public to contact Travel with complaints about Air New Zealand's handling of cancellations and changes.
Reader Jan Watt and her husband had part of an upcoming journey from Perth to Christchurch via Auckland rerouted via Melbourne, with the multiple changes requiring a 4.5-hour layover in Auckland.
The airline did not grant her request for complimentary lounge access during the layover. "This was our first experience with Air New Zealand, and will be our last," she says.
Mr Netscher says his case shows it "pays to not accept the airline's first offer". He says Air New Zealand has now upgraded him and his wife to business class for their Auckland to Buenos Aires flight, in addition to providing the $150 refund, accommodation and meals in Auckland, lounge access and an extra economy seat on the Perth to Auckland flight. He credits his travel agent, Peregrine Travel Centre, for their efforts on his behalf.
"I often book flights myself but, maybe after this, the lesson is to use a reputable travel agent who then deals with problems of changed flights," he says.
Fact File
For more details on affected flights, go to airnewzealand.co.nz/travel-alerts.
Categories