Phenomena stir wave of interest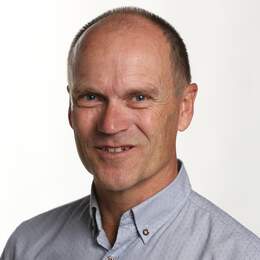 Hyden offers natural and man-made attractions
I'm a long way from the ocean but just like a "real wave" the lip at Wave Rock at Hyden in the central Wheatbelt curls and threatens to break over me as I walk beneath it.
The 15m high and 110m long granite monster wave is not only a remarkable sight, it is also a remarkable piece of work by Mother Nature. The process began about 60 million years ago, with weather and water erosion gradually undercutting its base and leaving the perfectly rounded overhang.
Tiny lichens, mosses and algae have produced orange and black stains that stream down the face of the wave and although the colour palette is different to an ocean wave it adds to the surreal appearance.
Wave Rock is one of WA's iconic tourist attractions. Although Noongar people have known about the area for tens of thousands of years, it wasn't until 1964 that the unusual natural phenomenon gained worldwide attention. Photographer James Hodge's photograph of the wave won a prize in the New York international fair photo competition and it was published in National Geographic magazine.
More than 100,000 tourists visit Hyden each year to see the wave but it's not the only attraction around the area.
Wave Rock is only a small part of a large granite outcrop called Hyden Rock named after sandalwood cutter John Hyde who used to camp by the rock in the 1920s.
The best way to explore the area around the rock is by foot on one of the excellent walking trails. All of them can be accessed from the parking area near the caravan park.
It's just a short 325m walk along The Wave Rock Walk to the main attraction and the Hippo's Yawn Loop (1710m) follows the fringe of the rock to the other main attraction at Hyden Rock.
Read the full story here.
Categories