In pictures: On your bike in Iran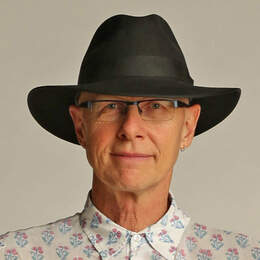 They might look like regular Hondas, but Iran's motorbikes have a story to tell. 
The streets of Iran are full of trusty CG125 motorcycles. Many have big screens with an eye-level slot to see through. Some have hard canopies coming horizontally off this, to cover and protect the rider.
There are elaborate seat covers, and a nice little numbers that cover both the seat and fuel tank.
Sling-over rear panniers are stitched together from carpet or hessian or woven plastic carry-bags.
This little four-stroke single bike was built as a reliable, economical commuter by Honda of Japan between 1976 and 2008. And, indeed, many do bear the name Honda.
But not all, not by any stretch.
For though they look like Hondas, many have been made on assembly lines in Iran. Their fuel tanks bear a wild array of names. There's Tizpar, Taktan, Tiztak, Talagh and Takavar. And then there's Shabats, Sorat, Shirkuh, Sarin and Shark. And then Zereh, Zhabiz and Zhahib.
Iran has a part in the origin design of the bike. For, in 1974, to conduct what they thought was proper market research, Honda Motorcycles men Takeshi Inagaki, who was in charge of coming up with new motorcycles for developing countries, and Einosuke Miyachi, responsible for design, spent a month watching motorcycle users in Iran, as well as Pakistan, Thailand, Malaysia, Indonesia and the Philippines.
They were surprised.
It was quite usual to see a rider with a child on the fuel tank and his wife on the back, or even four people on a bike. Bikes were loaded with vegetables, chickens and pigs. They even saw one towing loaded carts.
And so they decided that, above all, Honda should develop a bike that was practical and durable, with an engine (definitely of four-stroke) that was virtually maintenance free.
When they got back, they reported to the directors of Honda's research and development centre, and such a bike was designed. The CG125. A Honda, of course.
Not a Berro or Bastan. Not a Ehsan or Eiisan. Nor a Kabiro and Kigma.
Certainly not a Dino, Etro, Heran, Hirman, Natali, Parvaz, Ravaz, Rayka and Touri.
And then I spot one which almost connects it all. A Hokaido, acknowledging to its Japanese roots, but with just one K.
Fact File
Travel Directors' 30-day Treasures of Persia and the Caucasus tour visits Iran, Armenia, Georgia and Azerbaijan. In 2017, the first departure is on May 8. 
The tour is $16,950. It includes international flights, all travel within countries, accommodation, all meals, all tips, gratuities and entrance fees, tour manager and local guides. 
Phone 9242 4200 or 1300 856 661, or go to traveldirectors.com.au.
Disclaimer
Stephen Scourfield was in Iran as a guest of Travel Directors.
Categories