Picture perfect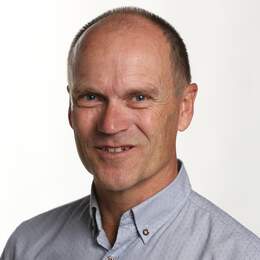 Full-frame camera and MOGENS JOHANSEN just click
In an ideal world, you would always carry a full-frame camera kit when travelling but the bulk, weight and cost often means we choose other options.

Some people are happy just to use their smartphone, others choose different types of cameras such as compacts, superzooms or a smaller sensor mirrorless system camera that is both lighter and cheaper compared to a full-frame system but in the end, if you want the best quality, there is no substitute for a full-frame sensor. An affordable full-frame camera with just one "travel zoom" lens that has a broad range is very desirable.
Canon has just released a new RF 24-240mm f/4-6.3 IS USM lens, which combined with the full-frame mirrorless Canon EOS RP, makes a relatively compact camera and lens package that will suit most travellers. The EOS RP is Canon's entry-level full-frame mirrorless camera but it is an elegant and well-designed unit that has a 26MP full-frame CMOS sensor and Canon's powerful DIGIC 8 image processor.
It has a fast Dual Pixel AF system, a nice, bright 2.36 million dot electronic viewfinder, a 3-inch high-resolution variable angle touch screen and dual-sensing image stabilisation. The camera has all the usual shooting modes and can shoot bursts of up to 4fps and 4K video at 24p.
The 10x optical zoom range of the RF 24-240mm f/4-6.3 IS USM lens means the average traveller is well catered for without the need for carrying extra lenses. It is a fairly large lens but Canon has not cut any corners with the lens construction — it consists of 21 elements in 15 groups and it has a reassuring quality feel to it. It features a large zoom ring with a zoom lock and a Focus/Control ring that allows you to switch between functions — you can use it as a focusing ring or you can assign it to a range of manual controls. The lens also has an internal iImage stabiliser that can be switched on and off.
The 24-240mm lens cradles nicely in my left hand and the camera's comfortable grip gives the feel of a well-balanced package that is easy and comfortable to use and hold. The whole package weighs in at 1135g, which, although weighty, is good considering it is a full-frame camera with a top-quality10x zoom lens. I like the simple clean layout of the EOS RP camera, they three key dials are with-in easy reach of the thumb and index finger. The lens has a quality feel to it, the zoom and focus control ring are firm but smooth to operate and the lens produces excellent results throughout the range without any noticeable loss of resolution.
The Canon EOS RP body retails for around $1999 and the RF 24-240mm f/4-6.3 IS USM lens sells for around $1499.
For detailed specifications, go to canon.com.au.
Categories