Picture perfect in St Petersburg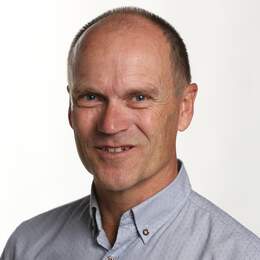 Mogens Johansen enjoys a snap-happy day in the former home of the Tsars
It is going to be a busy and interesting day and one of the highlights of our cruise of the Baltics onboard Regal Princess. For the stunning architecture and beautifully decorated churches of St Petersburg beckon.

In previous ports, Copenhagen, Oslo and Tallinn we made up our own itinerary and explored the cities at our own pace. But here in St Petersburg we have booked a couple of day trips to make the most of our two-day stopover.
I generally try to avoid organised tours because I like to have a bit of extra time to take pictures. I really enjoy the process of setting myself a little assignment and coming up with a nice series of pictures from each place I visit. It is often a mix of scenes, detail and people and I find it difficult to find the time for that when I'm part of a tour group.
I've got all my photographic gear spread out on the coffee table in our suite trying to decide what to take and what to leave behind. The tour includes visits to the famous Hermitage Museum, several of the stunning Russian churches, Rasputin's house and a cruise along the St Petersburg canals. It is going to be busy, I will need to be prepared to take my pictures quickly and while on the move, some are going to be outside but a lot of them are going to be inside in low light and there are always going to be lots of people around.
I decide to take my Olympus mirrorless kit because it is compact and lightweight, I don't want to be weighed down or restricted but I still want the advantage of quality interchangeable lenses. My OM-D kit ticks all those boxes, the only downside is the slightly smaller Micro Four Thirds sensor compared with my full-frame kit but that is a compromise I'm happy to make, particularly in this case.
I have two fast f/2.8 zoom lenses, a 12-40mm and a 40-150mm (24-80 and 80-300mm full frame equivalent). It is a huge range of focal lengths that allows me to take both wide-angle views and close-up telephoto shots and combined with the camera's excellent five-axis image stabiliser, I can take pictures using the natural ambient light inside the museums and churches. This is important because in many places like that they don't allow flash photography. I tend to try to avoid that anyway because the artificial light kills the mood.
My kit for the day ends up like this:
Olympus OM-D body with a 12-40mm f/2.8 and a 40-150mm f/2.8.
A very compact flash that is supplied with the camera (just in case I need it).
Two extra camera batteries and two extra memory cards. I definitely don't want to run out of either of them.
A comfortable, wide easily detachable camera strap. Mine is from Peak Design.
I agonise over taking a small lightweight tripod but decide against it. That turned out to be my best decision of the day.
An antistatic lens cloth.
All of this fitted comfortably into my day pack with plenty of spare room for a few extra items including a jumper and snacks, so I'm good to go.
We have a fantastic day despite some maddening moments among the crowds inside the Hermitage Museum. My choice of gear is perfect for the day's activities.
I get my picture stories from each place and still manage to take in most of our guide's commentary — happy days.
Mogens Johansen's photo tips for a great day out
Think about where and what you are likely to be taking pictures of. Set yourself an assignment to come up with a short picture story from each place you visit. It can be a general view or scene complemented with close-ups, people or quirky details.
Know your camera and think about which settings will best suit the different scenarios you are likely to encounter. For example, be prepared to change ISO from a low setting outdoors to a higher setting when inside a museum or church where the light is not as bright.
Take extra batteries and memory cards.
Pack as light as possible.
Be aware of personal security and your camera gear. When you carry your camera outside a day-pack or camera bag, make sure you have a comfortable, wide strap across your body — not hanging over one shoulder.
Categories