Our World

Plenty to see: Why Panama's hot to visit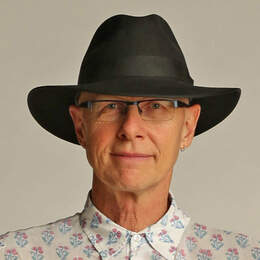 The canal is old hat and the famous headwear is traditional to Ecuador, but there's so much more to like.
I say "Panama", you say "Canal".
The world fits into singsong twin-set phrases and Panama the city and Panama the country usually take a backseat to the transforming presence of the Panama Canal, linking the Atlantic and Pacific oceans.
But there's far more to Panama than its canal.
For this country sits on one of the world's extraordinary pieces of geography — the isthmus linking North and South America. This is Central America in safety. Panama City once had a reputation as a drug-running capital but has reinvented itself as the hub of Central America. And it's committed to tourism — to welcoming the world. It's worth staying at least two days before or after a cruise through the Panama Canal.
IT'S MODERN
WITH MONEY
In the city, we pass a group of young men in white uniforms. They are trainee pilots, who will board ships to navigate them through the Panama Canal, says expert Panamanian guide Alexis Flores. He tells me pilots can earn $US500 ($675) a day.
The average income is about $US20,000 — the highest in Central America and fourth-highest in Latin America, says historian Francisco Matus.
Outside the city, heading for rainforest, concrete block houses are painted turquoise and pink.
They have glassless windows and washing hanging in lines along verandas — mostly children's clothes, limp in the hot, humid air.
RAINFOREST
EASY REWARDS
The rainforest trees have leaves as big as your chest, and we pass huge mango and avocado trees, plantain, and papaya as big as green rugby balls.
Panamanians like cashews for their red fruit, like a small pear, and might throw away the nut, or keep it for Easter, in this country that is 80 per cent Catholic.
Panama has the biggest rainforest in the Western Hemisphere, outside the Amazon. And it has a twist. For its rainforests have species from South America and North America. Its jungle is full of tropical plants, animals and birds, many found nowhere else.
Butterflies abound in August.
I am two hours from the comforts of Panama City's many fine hotels — and, at this moment, after a dusty track and canoe ride up a fast running, brown river, I am in remote rainforest.
And that also is one of Panama City's advantages. Visitors can venture out for full immersion in the rainforest (two hours is about standard) and be back in their air-conditioned hotel for dinner. Even Panama City's Natural Metropolitan Park has more than 200 species of birds, mammals and reptiles.
HISTORY
HAS ITS HORRORS
The Spanish founded what is now Panama City in 1519 — their first settlement on the Americas' mainland. It says something that the man in charge was Pedrarias the Cruel. Panama was their headquarters for shipping out the gold and silver they stole from Peru.
It was brought up the Pacific coast, transported across the narrow neck of land that is Panama, and then loaded back on to ships to cross the Atlantic to Spain.
The enormous wealth passing through Panama attracted others — including Royal Navy admiral and pirate Henry Morgan, who burnt the city down in 1671. Indeed, there were pirates in the Caribbean. The city was rebuilt by 1673.
In the mid-19th century, Californian gold-rushers used the isthmus as a shortcut from the US east coast to the west.
They were all, in effect, setting the scene for the building of the Panama Canal, which opened in 1914 — one of the great maritime shortcuts, which meant not having to sail south around Cape Horn.
Later came strongman dictator Manuel Noriega. He'd been a US ally but they'd finally had enough by 1989 and invaded, flushing him out by playing non-stop heavy-metal music outside his hiding place. He was taken to trial for drug trafficking, money laundering and racketeering.
More recently, Panama has continued writing its rebellious history, its name linked to the release of the Panama Papers. (Another twin-set.)
HATS
WHAT A HOODWINK
Well, I started by talking twin-set phrases and might as well finish that way. The Panama hat is particular to the area but traditional to Ecuador. The hats are made there using the toquilla straw plant.
Particularly through the 19th and 20th centuries, they were shipped out of Panama — its geography working as it always has. And so they became known as Panama hats.
Panama is a stylish place, summed up by its October Fashion Week.