Our World

Premium India for an out-of-this-world trip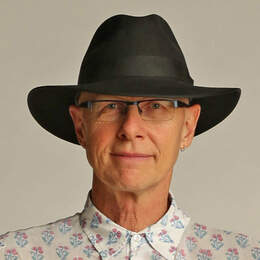 There are just nine places left on our Travel Club Tour of India.
So, if ever you've wanted to go to India, and would like to come with me, quite honestly, this is the moment to act.
And I'd like to take you to India.
We have worked closely with our trusted friends at Holiday Planet to put together a personal journey with me to one of the places I feel most comfortable and know best.
It won't be a normal, off-the-shelf experience; for example, I've been keen that everything is included — particularly all meals, as I want my companions to enjoy the cuisine without concerns.
The journey will have a steady, comfortable flow, from the ghats in Delhi and hearing the Gandhi story to standing before the Taj Mahal, visiting the Amber Fort in Jaipur and being on the beautiful lake in Udaipur.
And there will be unusual and bespoke moments, too. I will bring to my companions more of the stories of India and there will be a special private concert in Agra.
We will finish with three nights at the Fateh Garh Hotel in Udaipur, a modern version of a palace on a hill overlooking this beautiful city.
The tour is $8849 per person, and departs on November 17, for 12 nights away.
It includes all airfares, hotels, transport, meals and touring. And a word about the cost: this is premium India, offered to you with a lot of support, good hotels, chosen food venues, great guides, and with me alongside every step of the way.
The reason we have offered the Travel Club Tour to India with Holiday Planet is that so many readers have said they've "always wanted to go there" but hesitated, so I'm very pleased to offer the opportunity to see my India, with me.
And I have no plans for other Travel Club Tours to India.