Pushing past city buzz on two wheels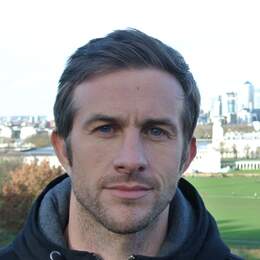 Hop on a bike to see another side of pulsating Hong Kong. 
Tourists eagerly awaiting a trip to Hong Kong usually have a few things in mind. They'll probably be looking to eat a lot and shop even more. And why not?
This is one of the best places on the planet to overindulge. You might also like to board a ferry across Victoria Harbour, or take the iconic tram up to The Peak Lookout for amazing vistas of this skyscraper-packed city by the water.
It's fair to say you are unlikely to be planning a bike ride here. Congested, traffic-clogged streets and thigh-straining terrain — more than three-quarters of Hong Kong is mountainous — makes pedalling a tricky proposition for casual cyclists. But it is possible — and it's rather enjoyable, too.
You just need to know where to go. I hook up with Smooth Ride, a company that offers guided bike rides to intriguing, pedal-friendly slices of Hong Kong.
One such place is the Yuen Long district in the New Territories, a region that comprises about 85 per cent of Hong Kong and became part of the British colony in 1898 (before being handed back to China with the older parts of the colony in 1997). Much of Yuen Long is spread out on a flat plain, and while it has patches of new, high-rise development — especially in and around the Yuen Long MTR station, transport hub and mall — the majority of the district is low-rise and fairly unspoiled.
With San Cheung, my affable, knowledgeable 60-something guide for company, we pedal along a network of paved cycle routes, off-road trails and quiet country lanes and delve into a side of Hong Kong few tourists get to see.
These New Territories are actually rather ancient. Remains have been discovered from the Bronze Age and there are several villages here that were founded hundreds of years ago during the Ming and Qing dynasties of imperial China.
We visit Shiu Tau village, where modern three and four-storey apartments are surrounded by centuries-old, heritage-listed monuments, including study halls, where youths would learn literature and martial arts, and temples and ancestral halls with internal courtyards filled with incense and statues of deities.
These landmarks were built by the Tangs, one of the so-called five great clans of Hong Kong, who began arriving here via China's Guangdong province around the 12th century.
More gentle cycling brings us past a spectacular-looking 150-year-old banyan tree with incredibly knotted roots and branches and before long we pull up outside Kat Hing Wai, one of a clutch of walled villages in the vicinity that were constructed to thwart pirates and bandits.
While the first part of our Countryside Bike Tour focuses on heritage, the second half reveals the area's natural charms. We pedal on towards Nam Sang Wai, one of the wetland areas in the New Territories that are protected by the Hong Kong government. It's a picturesque patchwork of fish ponds, mudflats, marshes, reeds, mangroves and the Kam Tin and Shan Pui rivers, which merge and snake towards Shenzen, the booming city across the Chinese border.
Shenzen's shimmering skyline looms in the backdrop as San Cheung points out the array of bird species that gather in the area.
It's believed that up to 100,000 migratory birds winter in Hong Kong, some coming from as far afield as Siberia. After resting and feeding here, they continue on to Australia and New Zealand.
We cycle, leisurely some more, through a eucalyptus forest, where trees were felled by a typhoon last year.
A little further on, we come to a creek that's about 10 metres wide and can only be crossed by boarding a tiny, hand-rowed wooden ferry service. It feels like we've gone back in time — or transported to the far-flung Chinese countryside — but we're definitely still in Hong Kong and the 21st century.
About 10 minutes later, we roll back into Yuen Long central, where cars and buses are whizzing about and crowds of people are rushing to the mall and the MTR.
Fact File
Smooth Ride offers a variety of rural Hong Kong bike rides, including five-hour Countryside Bike Tours, priced from $HK3120 ($561) for 1-2 people. Per-person rates decrease the bigger your group (maximum: 12 people). For more information, see here 
For more information on visiting Hong Kong, see here 
Disclaimer
Steve McKenna was a guest of the Hong Kong Tourism Board. They have not seen or approved this story