Arrivals & Departures

Qatar to fly to Dublin, Vegas, Rio and more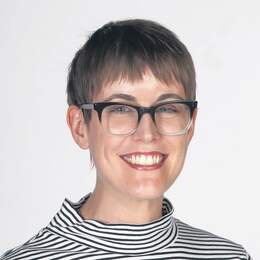 The airline has announced a total of 15 new destinations in Europe, the Americas, Australia and beyond for 2017/18.
Qatar Airways will add flights to Ireland, the US and South America to its Doha hub in 2017-18.
Dublin, Las Vegas, Rio de Janeiro and the Chilean capital of Santiago were among eight new cities recently announced by the airline, in addition to seven previously announced new additions to its route network of more than 150 destinations on six continents.
Also among the new destinations is Canberra, which will be Qatar's fifth Australian destination, along with previously announced new services to Sarajevo in Bosnia, Skopje in Macedonia, Nice in the south of France and Auckland. The latter will start on February 5 and will lay claim to being the world's longest commercial flight.
Other new destinations for the airline will include Medan in Indonesia, Tabuk and Yanbu in Saudi Arabia, Libreville in Gabon, Chiang Mai in Thailand and Douala in Cameroon.
This year Qatar Airways added flights to new destinations including Atlanta, Boston, Los Angeles, Birmingham, Helsinki and Pisa. Other new additions in 2016 included Yerevan in Armenia, Marrakesh, Ras Al Kaimah in the United Arab Emirates and Windhoek in Namibia, plus new Australian destinations Sydney and Adelaide. Flights to Krabi in Thailand begin on December 6 and return to the Seychelles on December 12.
Categories