Quirky NZ house shells out warmth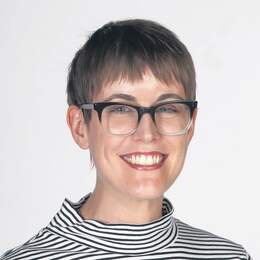 A kitsch collection and quirky story have amused South Islanders for decades.
Delays and disruptions can be part of any traveller's life. So receiving a text message to tell us our connecting flight home has been cancelled while we're waiting at Wellington Airport to board the first leg of our two-part journey is unexpected but not totally surprising.
What matters, of course, is what you do with such a situation. I start searching to see how we can spend our unplanned afternoon and evening in Christchurch, on New Zealand's South Island, where we were originally due to spend only an hour in transit.
Indeed, with the devastation Christchurch has seen in relatively recent years, it's a city to quickly put minor problems such as ours in perspective. And besides, it doesn't take long for me to find something that makes the delay seem a little less like a hindrance and a lot more like an opportunity.
More than 50 years before all of this and hundreds of kilometres to the south, Fred and Myrtle Flutey were also making the best of things, in quite a different manner.
It was the early 1960s when the couple first fixed a paua shell to a living room wall in their modest home in the small town of Bluff, near New Zealand's south-eastern tip. As the story goes, Myrtle had grown tired of picking up Fred's growing collection of paua shells to do the vacuuming, and figured mounting them on the wall would keep them out of the way.
Over the next four decades, the shells (known to us as abalone) would continue to go up as the house was transformed into a kind of shrine to Kiwiana, or New Zealand kitsch. In the end, well over a thousand polished paua shells adorned the walls, alongside other ornaments and trinkets, and the house became a quirky tourist drawcard.
Fred and Myrtle were, by all accounts, happy to receive the influx of visitors. Myrtle would rise at 6am each day to clean up in preparation for the tourists' arrival, even scrubbing the front doorstep. The couple eventually welcomed more than a million people into their home at no charge and became local celebrities, featuring in TV ads for Tip Top bread.
Myrtle and Fred died in 2000 and 2001 respectively, and their collection eventually made a controversial move north to the Canterbury Museum in Christchurch. It seems many Bluff locals had hoped the paua house would remain intact and in town to continue to benefit the community but one of the Fluteys' many grandchildren lent it to the museum, where a recreation of part of the house was built in a gallery and the collection of 4000 objects reassembled using dozens of photographs taken in the original house.
As of November, this new incarnation has also welcomed more than a million visitors since it opened in 2008.

And though it may have lost the irreplaceable presence of the couple who conceived it, the exhibition is a delight, providing an affectionate portrait of the Fluteys themselves.
There's a short film telling their story before we head into the recreated house, complete with the doorstep Myrtle so devotedly scrubbed each morning.
Inside, there's a hallway with cabinets stuffed with shells and other bits and bobs, and doors leading to the star attraction: the living room completely lined with paua shells.
It's not just the shells — with their polished, swirling patterns and sheer abundance — that make an impression but also the rest of the extensive collection the couple accumulated. It's an eclectic mix: arrangements of big seashells, a lamp made from a puffer fish, a stuffed parrot on a perch, a doll with a dress made from paua-shell mosaic, even a couple of taxidermy fawns draped in seashell necklaces and artificial plants. Mixed in are photographs of Fred and Myrtle, along with their awards for contributions to local tourism.
It's kitsch, for sure, but it's also the kind of distinctively local surprise that makes travelling a pleasure.
And so, as we set off to explore the city, it's with smiles on our faces and our delayed flight long forgotten.
Top picture: The interior decorating certainly makes the Paua Shell House one of a kind. Picture: Gemma Nisbet
Fact File
General admission to the Canterbury Museum is free, but donations are appreciated. The museum, including the paua shell house exhibit, is open daily. See Canterbury Museum.
Disclaimer
Gemma Nisbet was in New Zealand as a guest of Azamara Club Cruises.