Arrivals & Departures

Quirky Queensland quests to draw attention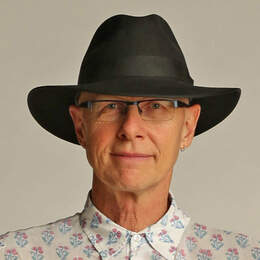 Travel should be fun. And Queenslanders have a pretty broad approach when it comes to that...
If you're looking for something weird, wonderful or just a bit quirky to build into a holiday this year, it seems the Sunshine State has plenty to offer. Among the unusual events that Queensland has to offer over coming months are...
Cockroach Races
January 26
Pests take to the track in the Australia Day Cockroach Races, now in their 35th year, at Brisbane's Story Bridge Hotel. There will be 14 heats and prizes, such as those for best team costume and Miss Cocky.
Dunny Races
January 26
Australia Day also means dunny race season on the Sunshine Coast. Port-a-loos at the ready, they'll be vying for the win at the Ettamogah Pub at Aussie World.
Melon Festival
February 16-19
This festival at Chinchilla, about two hours north-west of Toowoomba, has loads of events, from melon skiing to melon bungee, melon ironman and melon chariot racing.
Great Wheelbarrow Race
May 19-21

In a glimpse of what life was like for mining pioneers of the 19th century, this 60km race in Mareeba, an hour inland from Cairns, is expected to draw more than 450 competitors. They'll try to top the $200,000 raised for charities and small communities in 2016. Expect wacky costumes.
Mary Poppins Festival
June 23 - July 3
Well, this one's supercalifragilisticexpialidocious, isn't it. Wearing hats and carrying umbrellas, contestants will line up for the Great Nanny Race. There's a Chimney Sweep Challenge and Mary's Singalong Cruise. The Mary Poppins Festival (pictured at top) takes place in Maryborough, near Hervey Bay, where Mary Poppins author PL Travers was born in 1899.
Categories