Race cars, craft beers & Texas barbecue: Cruising aboard Norwegian Bliss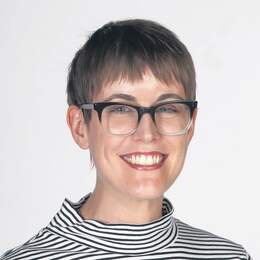 Action-packed with a blissful side, Norwegian Cruise Line's newest ship offers fun and luxury. 
"Can you feel it," I ask one of my travel companions. She gazes off into the middle distance, attempting to sense the subtle movements of the ship as we sail south from Los Angeles. "Maybe ...?"
To be fair, our surroundings feel far removed from life at sea. To all intents and purposes, we could be in a barbecue restaurant somewhere in Texas, complete with waiters in bolo ties, light fittings shaped like wagon wheels and a be-booted five-piece country-pop band.
But we're at Q Smokehouse, one of the specialty restaurants aboard Norwegian Bliss, the latest addition to Norwegian Cruise Line's 16-ship fleet. Both restaurant and ship are brand new: our two-night preview voyage is part of a month-long inaugural celebration that has also seen Bliss become the biggest passenger ship to transit the Panama Canal.
All questions of the ocean's almost imperceptible motion are set aside when our barbecue feast arrives: beef brisket, short ribs, smoky sausages, corn bread, pickles and the like. It's delicious — as NCL president and chief executive Andy Stuart later tells us, the menu had to pass muster with the company's "fussy Texan", executive vice-president of vessel operations Robin Lindsay, whose grandmother's banana pudding recipe also features.
I've written before that I wouldn't expect anyone to pity a travel writer, but seeing all of Bliss' features in only a couple of days is a challenge. It's not a small ship — it accommodates just over 4000 passengers at double occupancy — and the range of entertainment and dining is dizzying. There are 21 places to eat, from the Garden Cafe buffet to dessert specialist Coco's. Then there are more than a dozen bars, including The Cavern Club, where the Beatles cover band quickly becomes a crowd favourite on my cruise.
Beyond this, entertainment options include shows such as Jersey Boys in the Bliss Theatre, the Aqua Park pool deck with two water slides, two pools and six hot tubs along the edge of the ship, a video arcade and two-lane bowling alley, an open-air laser tag game and a two-level go-kart racetrack.
The latter two are firsts for a North American-based cruise ship, and the racetrack in particular is clever. Billed as the "largest competitive racetrack at sea", it utilises quiet electric vehicles which have speakers in the headrest so the driver gets the audio thrill of revving their race car without disturbing the rest of the ship. The cars can reach up nearly 50km/h — although I'm sure I never come close — and have a tantalising "turbo boost" button along with remote-control technology so staff can slow unruly drivers.
On our cruise, such activities prove popular with the children aboard — indeed Norwegian is the family-friendly brand of parent company Norwegian Cruise Line Holdings, which also owns the luxury Regent Seven Seas Cruises and food-oriented Oceania Cruises. Bliss also has a Kids' Aqua Park and youth programs for teens and for kids as young as six months.
Headline-grabbing novelties aside, Bliss is a ship that connects well with the outdoors, whether it's at The Waterfront — an outdoor promenade also found aboard other NCL ships, where passengers can dine al fresco at restaurants including a steakhouse and Italian, French and Mexican eateries — or the impressive Observation Lounge, which wraps around the front of the ship and offers 180-degree views through floor-to-ceiling windows.
Bliss has been described as "the first ship custom-built for cruising to Alaska" and it's easy to see the Observation Lounge being a real asset as it cruises seven-night Alaska Highlights itineraries from Seattle. The mural splashed across the hull, part of Norwegian's practice of commissioning original hull artwork for its vessels, is also a nod to its destination, featuring whales and other sea creatures by marine life artist Wyland.
Then there's the on-board Starbucks — a first for NCL and a reference to the ship's Seattle home port, where the ubiquitous coffee chain began — and the selection of Pacific Northwest craft beers in the District Brewhouse, including a pale ale brewed for NCL by Seattle's Red Hook Brewery and available only aboard Bliss.
Norwegian has been a leader in providing single cabins, and Bliss has 82 Studios designed and priced for solo travellers. These inside cabins are small at about 9sqm, but have a bed, storage and open bathroom plus a virtual window, with access to an exclusive Studio Lounge.
I also get a look at the Haven, a "ship within the ship" with private amenities including a restaurant, a courtyard with a pool and retractable glass roof, and the Horizon Lounge — a smaller version of the public Observation Lounge below it. Haven accommodations include two-bedroom, two-bathroom family villas and the 135sqm Deluxe Owner's Suite, with two bedrooms, a bathtub with ocean views and a large balcony.
My own cabin is a more modest but very comfortable Spa Mini Suite, which feels spacious at 23sqm (plus a 4sqm balcony). There's a good-sized wardrobe and a nice bathroom with double sinks plus an oversized waterfall shower and numerous spray jets which, in the words of a fellow passenger, "clean you in places you didn't know needed cleaning".
Passengers staying in Spa Mini Suites get free access to the thermal suites, a relaxation space in the Mandara Spa with ocean views and amenities such as a hydrotherapy pool, sauna, salt room, icy-cold snow room and heated loungers — the latter in particular are oddly, instantly soothing, as I discover during our tour.
If this all risks sounding overwhelming, it's worth noting that the cornerstones of Norwegian's style of cruising are "freedom and flexibility". It eschews formal dress codes, for example, and offers "Freestyle Dining", which means no assigned seating or fixed dining times.
The moment that best captures this attitude for me is meeting Cecilia Gadea, the ebullient Spanish cellar master at The Cellars, the ship's wine bar. She's full of information — about the more than 2800 bottles of wine aboard; about the custom wine flights and tastings that are available — but I'm most impressed by her enthusiasm for making enjoyable a subject that can be intimidating.
"I guess I have the best job on the ship," she tells me. "We are not stiff here: we want you to have fun."
Fact File
Norwegian Bliss is cruising seven-day voyages to Alaska from Seattle via Ketchikan, Juneau, Skagway and Victoria. Fares are from $1661 per person twin share for an inside stateroom. Bookings are also open for 2019 Alaska voyages.
From October, Bliss will cruise the Mexican Riviera from Los Angeles and the Caribbean from Miami. In 2019, it will cruise seven-day voyages to the Bahamas, Florida and the Caribbean from New York City.
See travel agents or au.bliss.ncl.com, or phone 1300 255 200. 
Disclaimer
Gemma Nisbet was a guest of NCL. They did not review or approve this story.
Categories