Our World

Raising a glass to the cradle of winemaking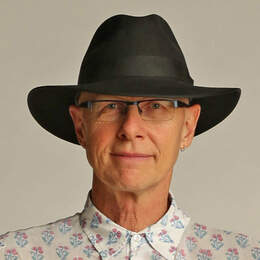 There are wines that taste like those from nowhere else — there has been winemaking in Georgia for 7000 years. And it is easy to get there, and safe to travel in.

They look like knobbly sausages hanging along the rural roadsides and in the food markets of Georgia, except their skins are a bright, shiny, deep red.
They look like candles, except their pointed ends have no wick.

This is churchkhela, a sort of wholefood candy, made mainly from nuts and grape must — an intense stew of the crushed fruit. Usually 25 walnut halves are threaded together and dipped in the thickened grape juice, which has been heated and stirred to a thick, creamy, stick consistency. In some areas almonds and hazelnuts are used.
I buy one on the roadside, cut a first piece a couple of centimetres long. It is dense, not overly sweet (sugar isn't added) and incredibly filling. Two pieces and I feel completely full, as if I've had a three-course meal.
Churchkhela is a very efficient, high-energy food and that takes us into the cultural roots of Georgian food.
This former Soviet republic, cut loose in the collapse of the Soviet Union, sits under the great wall of the Caucasus Mountains, where western Asia and eastern Europe meet.
And it is the birthplace of winemaking, dated back by scientific tests to 7000-year-old cultivated grape seeds.
The female Saint Nino had a cross of grape stems when she brought Christianity to Georgia and, in 327AD Georgia declared itself Christian, as neighbour Armenia had in 301AD.
Gene mapping has traced the heritage of more than 100 modern grape types to Georgia, which has 525 endemic species of grape.
The word "wine" is believed derived from the "g'vino", in the Georgian language, which has been in use longer than most languages have existed. Ceramic jars used in winemaking have been dated to 6000BC. But winemaking was, primarily, very much a store of energy. There are old stories of people "eating" the mash like a soup.
Georgians use the word "energy" a lot, as an essential gauge of their food and wine.
When the Soviet Union collapsed, so too did the market for Georgian wine, the vast majority of which was exported through Russia. In 2006, when Georgia built tighter links with the European Union, Russia turned away. Desperate years followed.
But since then, the industry has not only rebuilt but done so by returning to its cultural roots. There has been a boom in wines made as they were 7000 years ago, which are now being exported to perhaps 20 countries.
The wine is made underground in terracotta amphora called kvevri, using a method that gives high tannins and thus less alcohol.
European winemaking techniques separate the grape's flesh and juice from the skins and stalks, the complete grape mash is put in the kvevri. Only the stalks are separated.
The kvevri use the grapes' natural yeast and resources to ferment itself. Kvevri are sealed and left to ferment for three or four months, giving vitamin-rich, organic wine.
The kvevri, which usually hold between 400 and 2000 litres but might hold up to five tonnes of crushed grapes, are lined with beeswax, which both removes bacteria and waterproofs them, before being buried up to their necks and sealed with a flat stone.
When the wine is ready, it is ladled into bottles, clear wine at the top and then mash from the bottom. The result is a deep-coloured wine with, to use the wine-tasting vernacular, a wide and complex spectrum of other notes and allusions.
There's a residue called chacha, made into strong "vine vodka", which is used as a medicine, in addition to just drinking, by Georgians.
The Kakheti region is famous of its wines, and the towns of Kvareli and Signagi are important centres. The Signagi Museum explains the history of grape growing and winemaking in Kakheti. And, of course, there is a Georgian welcome — an authentic welcome, where western Asia and eastern Europe meet.
PS: It suddenly occurs to me, now I have left Georgia, that although "churchkhela" is an everyday word there, it looks odd here and I should look it up. It means "dry nut sausage". Of course.
GEORGIA ON MY MIND...
Other memorable food and drink in Georgia:
Khachapuri — Georgian bread, cottage cheese and egg, a sort of early pizza.
Shoti or shota — Armenian bread, bought fresh on the roadside.
Breakfast olives — in a thick, sweet syrup.
Soko ketsze — mushrooms and cheese. Georgians love mushrooms and grow many varieties.
Georgian cheeses — especially sulguni, and imeretian from the Imereti region, which is a popular curd cheese made from cows' milk.
Turkish coffee — smooth, rich, not bitter, more like chocolate.
Georgian sparkling water — comes out of the ground effervescent in some places. Georgia has more than 2000 mineral water springs.
Fresh fruit — cherries are well under $10 for a big bucketful.
Fact File
Travel Directors has tours including Georgia: traveldirectors.com.au and 9242 4200
Fly Dubai: flydubai.com
Emirates: emirates.com/au
Disclaimer
Stephen Scourfield was a guest of Travel Directors. They have not seen or approved this story.