Arrivals & Departures

Rare elephant seal pup birth in WA's Shoalwater Islands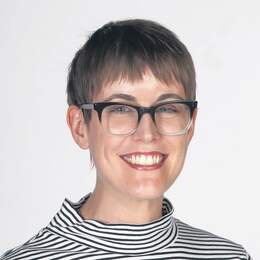 A WA marine park has been given the seal of approval – excuse the pun – following a rare animal birth on one of its islands.
Southern elephant seals are usually born in the icy Subantarctic, but one female of the species recently chose the rather more balmy surrounds of WA's Shoalwater Islands Marine Park to give birth to her pup.
The mother gave birth on one of the islands in the marine park off Rockingham on Sunday November 27, having been first sighted a few days prior, according to the team from local tourism operator Rockingham Wild Encounters.
They say the mother and pup are expected to stay in the area for three to four weeks, until the pup is weaned. The pup may then stay for a further five or six weeks until it's big enough for the journey to Antarctica.
This is thought to be only the third recorded incident of an elephant seal pupping in WA.
The Department of Parks and Wildlife has established an exclusion zone with marker buoys to protect the animals and has requested people keep their distance.
"We are excited to be seeing the mother and pup on our cruises in the bay, but we are also very aware that whilst this is a special and truly unique occurrence it is a stressful time for the mother," says Rockingham Wild Encounters director Aaron Heath.
"We don't want to disturb the important bonding between mother and pup so we are keeping a respectful distance. We are also monitoring their behaviour and keeping a daily log for the Department of Parks and Wildlife.
"Apart from a small cut on the mother's tail both appear to be in good health. We have also sighted the mother talking to her pup in low grumbles, which is very cute indeed."
Categories