Real jewels in Netflix series The Crown a regal treat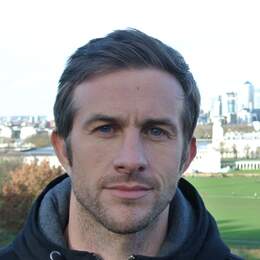 Our travel horizons may have narrowed of late, but TV hits continue to transport us to far-flung and exotic parts of the planet.
Few shows stoke the wanderlust like The Crown, Netflix's glossy royal drama, which recently returned for its fourth series, with engaging new characters like Princess Diana (played by Emma Corrin) and Margaret Thatcher (Gillian Anderson) joining the cast.
Watching the Netflix show, which follows the reign of Queen Elizabeth II, you'll find yourself adding cinematic natural backdrops and majestic palaces and castles to an itinerary for your next visit to Britain. London, as usual, is one of the stars of the show, with Buckingham Palace at the heart of many scenes.
While you can normally visit the Queen's main residence during the British summer (outside of pandemic times), its interior wasn't actually used for filming purposes.
Instead, various stately homes across the country stood in for it, including the near-neighbouring Lancaster House — an early 19th-century mansion that was originally built for the Duke of York and staged the Coronation Banquet for the newly crowned Elizabeth II in June 1953. Boasting an interior design reminiscent of the Palace of Versailles, it has a gorgeous grand hall and staircase, art-filled galleries and ornate dining rooms that can be hired for special events and functions.
Read the full story here.
Categories