Our World

Real life meets fantasy at festivals in Alps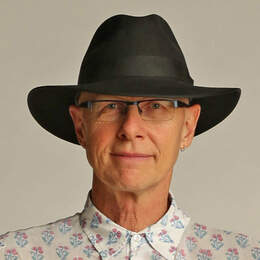 It's easy to intuitively warm to welcoming St Anton, its villagers and visitors.
"I'm Stephen. I'm from Australia. I'm a writer. Intuition? You can plan a story, think it through, structure it — but when you start actually writing, it's like base jumping. You just have to throw yourself off the cliff and rely on intuition. It's the wind under your wings — you have to trust intuition to guide and support you ... or at least to break your fall."
Intuition is the theme of the Mountain Yoga Festival in this pretty village of St Anton in Austria and I am among the 200 participants, lots from this little valley in the Tyrolean Alps but many from around the world.
We have taken a chairlift up to the Grampen Mountain hut and participants in the class I've joined are sitting in a circle, surrounded by the softness and scent of pine.
But before heading to our yoga mats, teacher Marc Laws wants us to focus on intuition. He shares the intuitive moment when he suddenly realised he wanted to propose marriage to Amanda Noga, and did.
Amanda, originally from Perth but now working worldwide as a yoga instructor and sitting next to him to share the teaching, intuitively accepted. She has just come from London, was last in Fiji and Vienna, is next in Amsterdam and is often in India, as well as coming back to WA.
Most in the circle say intuition is that first instinct — the gut feeling too easily overrun by "common sense" and rational thought.
Then it's my turn, and I think first of relying on intuition in writing.
This is the third Mountain Yoga Festival in St Anton. The village of 2500 people, with the wonderful community ARLBERG-well.com centre as the festival's base, had the choice of letting a company which runs international yoga events take over. But villagers have held on to their festival. They run it and stay true to its heart, planning to keep it small, intimate and community based.
The village is behind it. The village runs it.
People here speak English and most sessions, from yoga practice to talks and meditation, are bilingual or in English. Teachers have come from the US, UK and other parts of Europe.
The yoga is of all styles, for all levels and runs over three days. The festival finished last Sunday but will be held again next year, about the same time.
The organisers might have picked intuition as the theme for the festival but, for me, the greater theme is that of a genuine welcome by nice people. Visitors and locals mix and quickly get to know one another. I immediately feel like part of the village.
I am staying at the contemporary, comfortable and stylish Skihotel Galzig, in the centre of the village, and at breakfast there are greetings and passing conversation with others met at the festival.
St Anton is better known for skiing and, rather surprisingly, more Australians visited in the past year than did French or Italians (despite being only an hour's drive from Italy), but summer has its attractions.
There are hundreds of kilometres of marked alpine hiking trails, mountain huts for lunch, and the area is world renowned for fine produce and restaurants.
And the fourth Culinary and Art Festival is on, too. The Kulinarik and Kunst Festival runs biannually for more than three weeks at this time of year.
There has just been an inexpensive lunch of dumplings (bread and local herbs), cabbage and beer at 2400m. But that is most definitely not what is on my plate at the Waldhof hotel.
First there is dish which looks more like a delicate artwork ... langostino, a sort of squat lobster, with avocado, pink ginger broth and gold leaf. Then there is an onsen egg, cooked to an even softness for about 45 minutes at 60C, with intense but carefully used truffle. There is a small, sweet, meltingly soft fish with artichoke served several ways. There's saddle of venison with cassis and chanterelles. There's a beautiful souffle; there are local berries.
And with each course are extraordinary wines.
There is little wonder that chef Klaus Erfort not only has three Michelin stars, but achieved them in 2007 and has held them since. Despite being a very exclusive evening, at what I think is actually a pretty sensible $290 (€180) a ticket, it is relaxed and friendly, the scene set by the Waldhof's warm, pine rooms. It has a club, almost apres ski, atmosphere.
The festival features the cuisine of 40 leading chefs, approached by passionate festival director Axel Bach, who simply asks them to support the festival. All wines for the festival were curated by Paula Bosch, who became Germany's first female sommelier in 1981, and is considered by many to be one of the world's finest sommeliers.
In another Culinary and Art Festival evening event, sister pianists Karolin and Friederike Stegman play two Steinway pianos, before guests move to another room where acrobats perform, and then join the fun as Berlin Symphony Ensemble and Queen tribute band MerQury perform the group's big hits.
Appropriately, this is all performed in the Arlberg1800 art exhibition and concert centre in nearby village St Christoph. The arts centre is newly built on to the Arlberg Hospiz Hotel, founded in 1386 to shelter pilgrims caught in the mountains in winter.
Classical music and Queen. The subtleties and style of contemporary Austrian design set against an historic hotel.
Is this the real life? Is this just fantasy? Which brings us back, rather neatly — rather intuitively, if I may say so — to a mountain hut lost in mist and my yoga class.
For what in winter might be snow is today taking a gentler form. It's raining.
Yoga mats rolled under one arm, we all catch the chairlift up the Grampen Mountain in the soft downpour, to be surrounded by the soft whiteness of mist, but with the sense of the enormous space behind it, and the imagined view.
"Let intuition speak to you," says leading yoga teacher Karl Straub.
"There is a power from the mountains that can help you find this again."
I look up to the skies and see.