Recipe for delicious success for Aussie chef abroad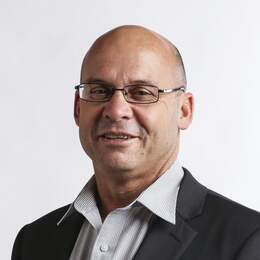 Chef Richard Millar moved from busy Bali to a tranquil haven steeped in tradition.
Anyone who is a little fed up with Bali can probably relate to the tale of Australian chef Richard Millar.
Millar, pictured above, is a bit like the car lover who wakes up one day and decides to trade in his yellow Ferrari for a silver Rolls-Royce.
He went from a Seminyak hotspot where changing gears was good, to a place steeped in tradition, where guests wanted the same smooth ride year after year.
The challenge for Millar was to drive change at one of Asia's most exclusive and awarded resorts without upsetting the loyal clientele.
Millar has been cooking up a storm as executive chef at The Datai in Langkawi for the past couple of years since leaving the W Resort and Spa in Bali, where he was director of cuisine.
The Datai and the W are 2300km apart as the crow flies but a million miles apart in almost every other way.
Hidden in rainforest on the edge of a private bay with views across the Strait of Malacca, the Datai is flash but not in-your-face flashy.
The wildlife in and around the resort is much louder than any of the guests.
There are dress standards in the four restaurants within the resort and mobile phone use while dining is frowned upon.
When Millar first arrived, his recipe for success included a good measure of diplomacy.
"The brand narrative of W is party central. It is young, hip, trendy. It is very bright and there are lots of synthetic materials used. Everything had to be wow," he says.
"The Datai is a classic, traditional-style property and coming here I tried to introduce new concepts, new styles to help modernise it and to make it functional.
"The Datai and W are polar opposites. In some ways you couldn't get more extreme differences, but for me there are similarities in quality, attention to detail, flavours, presentation."
Millar met resistance from some Datai guests when he gave them a taste of change.
"In the beginning it met with a lot of objections from some of our discerning guests," he says.
"In terms of execution and development, I had to be very careful and do it in a restrained way. I had to build rapport and communicate with guests who had been returning for 10, 15, 20 years."
Since then, he's had chef royalty pass judgment on his work.
Michel Roux and three of the front-of-house team from his three Michelin-star restaurant the Waterside Inn hosted dinners at The Datai last year.
Roux left full of praise for Millar and his team.
The Datai's four restaurants stand alone in spectacular settings.
Gulai House is in the middle of rainforest between the resort and an 18-hole golf course designed by Ernie Els. Built in traditional kampung (village) style, it serves Malay and Indian cuisine.
The Pavilion is a Thai restaurant built on stilts so that you can eat tom yum in the treetops. The Beach Club sits on the edge of Datai Bay and mixes Mediterranean with modern.
Millar's influence is most obvious at the Dining Room, where an eclectic menu is inspired by modern Asian cuisine and includes a signature chateaubriand dish carved tableside from Australian beef fillet.
The 48-year-old started his career in Melbourne but has spent most of his life working overseas, including stints in China, Japan and Fiji.
Millar has plenty of stories from 30-plus years in kitchens around the world but nothing tops the call he got last year about a snake found by security staff at the Beach Club.
It wasn't just any snake but a reticulated python more than 5m long and capable of swallowing a wild pig.
The snake was gently shown the door (it hadn't made a booking and couldn't be called a walk-in) and relocated to another part of the island.
Millar loves the Langkawi wildlife and doesn't miss the night-life of Bali and the big cities.
"You don't find a place like this very often. It is untouched, unspoiled," he says. "I don't like big cities, I don't like the pollution, I don't like the traffic."
In what represents a huge vote of confidence from The Datai's owners, he will embark on a major overhaul of the kitchens and restaurants later this year.
The overhaul is expected to set the resort up for the next 20 years.
"I see it as my legacy and want to do it right. We are trying to build on a proud history," he says.
The work will include creating an organic garden and purpose-built facilities for classes in Malay, Indian and Thai cooking.
Fact File
Prices start from $463 (plus 10 per cent service charge) with a welcome drink and daily breakfast. thedatai.com.
Disclaimer
Brad Thompson travelled as a guest of the Datai.
Categories