Rich pickings (and organic wines) in "the vegetable garden of Europe"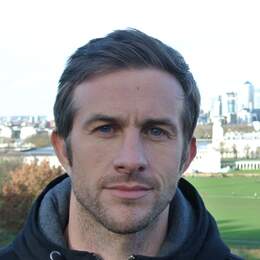 Despite the arid climate, the Spanish region of Murcia has a hardy viticultural heritage dating back more than 2000 years.
Pockets of south-eastern Spain are so dry, so desert-like, that movie makers have used them as stand-ins for the American wild west, with Sergio Leone's legendary Spaghetti Westerns, starring Clint Eastwood, among the flicks shot in these sun-drenched parts.
This morning, as we drive past rocky, undulating landscapes so parched-looking they're making me thirsty, our guide Antonio reveals that, actually, we're approaching one of Spain's most fertile agricultural regions.
This is Murcia, a province that fans out from a city of the same name and has been labelled the "orchard and vegetable garden of Europe".
We're on a shore excursion from Cartagena, an historic Murcian port city, Spanish naval hub and the latest stop on our cruise around the Mediterranean on Regent Seven Seas Explorer.
Despite Murcia's arid climate — parts of the province receive less rainfall than the Sahara desert — intensive farming thrives, says Antonio. "We grow everything; broccoli, artichokes, peppers, oranges, lemons, melons, olives." Although micro-climates play a role, it's largely thanks to the vast irrigation schemes that were first built by the Moors of north Africa — who occupied much of southern Spain from AD711 to to 1492D — along with the reservoirs, aqueducts and canals built that bring water here from wetter parts of Spain and were constructed during the reign of General Franco.
Sure enough, as we bypass Murcia city, which appears like a bustling oasis in the desert, we pass sprawling groves, bountiful fields and, a bit further on, vineyards.
They've been making wine in Murcia for well over 2000 years and we learn more about this hardy viticultural heritage in the little wine museum of Bullas (pronounced Bu-yas), a typically somnolent Murcian country town, where the main plaza is adorned with a statue of a wine-maker crushing grapes with his feet.
Soon after, we're sampling the local fruits at Bodega Monastrell, a rustic, family-run winery on Bullas' neat vine-and-pine tree-peppered edges.
The name of this bodega is inspired by the dominant local grape, monastrell, which is well-suited to Bullas' rocky limestone soils, cooler micro-climate and higher elevation (the bodega sits 800m above sea level).
Owner Alfonso Garcia Sanchez, whose grandparents started the business, pours us several glasses of aromatic, organic wines — which are more full-bodied than the riojas of northern Spain we're used to drinking.
They go down a treat, served with crunchy breadsticks and slices of jamon serrano (dry-cured Spanish ham). We like the flagship tipple Cha Veo — which is named in honour of Alfonso's mother — and also try experimental wines such as almudi, which blends monastrell with other grapes like tempranillo and petit verdot.
Alfonso makes almost 60,000 bottles annually and my fellow cruisers and I buy a few dozen between us and bid him adios.
Returning to Cartagena, there's barely a noise aboard the coach, bar some siesta-induced snoring. We arrive back at the port with a few hours to spare before we set sail again, and enjoy a wander around a city that dates back to 227BC and is peppered with eclectic sights.
From Roman ruins and Moorish relics to Gaudi-esque Art Nouveau buildings and a harbourside naval museum that's home to the Peral submarine, the world's first battery-powered sub.
Fact File
Wine-tasting in the Bullas area is one of the shore excursions offered in Cartagena, a port of call on several of Regent Seven Seas Explorer's European cruises, including a 10-night voyage beginning in Barcelona on October 29. Also calling at Malaga, Gibraltar and the Canary Islands before returning to Barcelona, it's priced from about $8900 per person; rssc.com/ships/seven_seas_explorer.
For more information on visiting Cartagena and the wider Murcia region, see murciaturistica.es.
Disclaimer
Steve McKenna was a guest of Regent Seven Seas Explorer.
Categories