Riches to harvest on these routes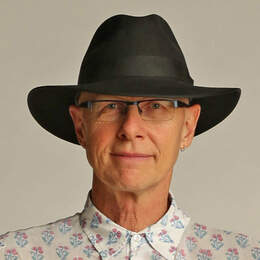 STEPHEN SCOURFIELD has some trips about his own well-travelled trails  
You can make it up as you go , and that's just part of the beauty of being footloose in the Wheatbelt.
You can set yourself a target — seeing Wave Rock at Hyden, heading to Westonia or Mukinbudin, Corrigin or Lake Grace, and then spending a few days exploring the area.
But there are also good drive trails to follow:
WHEATBELT WAY
A self-drive trip through the northern Wheatbelt. If you follow anti-clockwise (as I would tend to) from Dowerin, Wyalkatchem, Trayning, looping round to Nangarin, Mukinbudin, Westonia, Bonnie Rock, Beacon, Bencubbin, Koorda and back to Wyalkatchem and Dowerin. A highlight is Elachbutting Rock.
There are camper kitchens in Trayning, Beacon, Bencubbin and Mukinbudin caravan parks.
There's free camping at Minnivale, Mangowine, Mt Marshall, Mollerin, Billiburning, Beringbooding, Elachbutting and Westonia.
wheatbeltway.com.au to help plan your trip. Open up wheatbeltway.com.au/trail- sites/ for more about each stop.
GRANITE WAY
This is a 60km tour of some impressive granite rocks, usually starting from Kwolyin but you can join in at Kellerberrin or Yoting.
Follow in the wake of Aboriginal tribes, European explorers, sandalwood cutters, pioneer farmers, and today's farming families.
There's a map under "What to do", then Granite Way at brucerock.wa.gov.au
Set the scene by reading The Legend from Bruce Rock: The Wally Foreman Story. Broadcaster Foreman grew up in Bruce Rock and keenly told tales from "The Rock".
PIONEERS' PATHWAY
The drive from Toodyay to Merredin is given more story by the Pioneers Pathway, for it follows the trail of early prospectors who travelled to the Yilgarn, Coolgardie and Kalgoorlie Goldfields.
Follow them through Goomalling, Dowerin, Wyalkatchem, Trayning and Nungarin.
GOLDEN PIPELINE HERITAGE TRAIL
The Golden Pipeline Heritage Trail takes us east from Perth on Great Eastern Highway, following the story of water of C.Y. O'Connor's water pipeline to Kalgoorlie.
Get the Golden Pipeline Heritage Trail Guide book and see all the sites, which have just had signage upgraded.
The story takes us to the 1890s, with the goldrush under way and the Goldfields short of water. Plans were prepared in 1895 to build a pipeline and pump water to the interior.
The plan, with its many steam-driven pumping stations, was led by engineer C.Y. O'Connor. At that point, the £21.5 million project was the most expensive ever undertaken by the Commonwealth. It was a success, as we now know, but there was intense criticism of O'Connor, who died as the project was being completed.
TIN HORSE HIGHWAY
The 120km Tin Horse Tourist Route is between Kulin and Wave Rock. The tin horses are locally made, individual and represent local humour.
It starts with the Kulin to Corrigin Road (Kulin turn-off on the Brookton Highway between Corrigin and Kondinin), then leads along sealed roads through Kulin, Karlgarin and Hyden.
The actual Tin Horse Highway is a 15km road heading east from Kulin to the Kulin Bush Races Track at Jilakin Rock and features lots of tin horses. (It's actually the Gorge Rock to Lake Grace Road).
LOTS OF LOVE FOR RVs
While caravanners will find a welcome across the Whealtbelt, some towns have particular facilities for RVs (recreational vehicles) and market themselves as "RV friendly".
Towns include: Bruce Rock, Dowerin, Kondinin, Kulin, Lake Grace, Mukinbudin, Nungarin, Quairading, Southern Cross, Trayning, Westonia and Wyalkatchem.
Categories