Right beastly business in Tanzania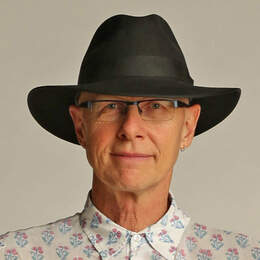 Everything has an important part to play in the endless cycle of life — and death — on the Serengeti.
The female beetle latches on to the ball as the bigger male puts his back legs to it, forelegs on the ground, and rolls it fast.
Nearly as big as a tennis ball, it takes off, helter skelter across the Serengeti in Tanzania.
When the beetles find suitably soft ground, they will bury the ball of dung, the ground will be fertilised, the female will lay her eggs in its perfect habitat, and the cycle will begin again.
A cheetah has just been walking alongside the safari vehicle. I spent half an hour watching a leopard in a tree. Last night I sat by three male lions with their kill, a blue wildebeest, one of them lying with his face snuggled against it, a big paw around it.
I have just witnessed a wild frenzy — about 50 vultures feeding on a fresh zebra carcass. With their strong beaks, the lappet- faced vultures open the carcass and feed, then the hooded and white-headed vultures scavenge their leftovers. Marabou storks, without a tearing beak, stand around ready to steal off others.
The sheer volume of animals on the Serengeti — nearly two million blue wildebeest and a quarter of a million Burchell's zebra — creates a food source for predators.
The predators are only here because of the grazers. The grazers are only here because there is enough feed. The grasses grow thick from the ground fertilised by the dung beetles.
From the weaver birds to the jackals and the rare wild dogs, everything has a part to play.
"That's why we call it the Serengeti eco system. It's very old. It's been like that a long time."
Wildlife guide and new friend Filbert Mnzava has stopped to complete the day. Tanzanians are serious about tourism. I work with a series of knowledgeable, polite, personable guides who are not only trained, but continually trained. They share knowledge and mentor one another. They recognise the future that good tourism is bringing them.
And, without fail, one of their techniques when you climb into a safari vehicle, is to turn from the wheel, smile and ask what you are hoping to see.
It's good to understand someone's expectations, and many people will have a Big Five list — or, at least, key predator species. Who wouldn't want to see a leopard or cheetah?
"A dung beetle," I say, partly as a joke, believing you've got to love the small things, too. "No expectations — just happy to be on the Serengeti."
Filbert's eyes light up. "Ah! Good," he says. "We will work together."
He's being kind of course, but we do patiently follow the leads that this environment offers, like zebra looking off intently towards the horizon (what's there?). And, jotting down each sighting, it is an incredible "list" for one day.
"It is just like this," says Filbert. "If you expect nothing, you get a lot."
And we've ended up where we started, with the dung beetle.
"The dung beetle is doing its duty," says Filbert.
"The zebra is doing its duty.
"The leopard is doing its duty.
"Everyone is doing their duty."
WE ALL BELONG TO AFRICA
Africa, a series of stable, ancient plateau surfaces, has been the most geographically constant continent. It was the centre of the Pangea supercontinent and while other continents have moved considerably since its breakup 180 million years ago, Africa has remained relatively stationary.
Part of it has been on the equator for several million years, and for a long time it has sat almost symmetrically astride it. That stability has allowed long, steady environmental development — a hothouse of evolution.
East Africa is the birthplace of the human species. It is where we learnt to stand and from where we walked. Even before that, it is where our incredible ability for innovation was first seen in our pre-human ancestors' use of stone tools in East Africa 3.3 million years ago.
We all belong to Africa.
Fact File
Abercrombie and Kent, very much pioneers of the contemporary African safari, includes nights and game drives at the Sanctuary Kichakani Serengeti Camp, which was designed to pack up and move with the Great Migration. It is ideally included in the "northern circuit" A&K itinerary including at least two nights here, two at the Sanctuary Ngorongoro Crater Camp and two at Sanctuary Swala in Tarangire National Park. To plan and book, visit abercrombiekent.com.au or phone 03 9536 1800.
South African Airways flies daily to Johannesburg and connects to destinations throughout southern, east and west Africa. flysaa.com and travel agents
Disclaimer
Stephen Scourfield was a guest of Abercrombie and Kent. They have not seen or approved this story.