Our World

River cruising, with your independence intact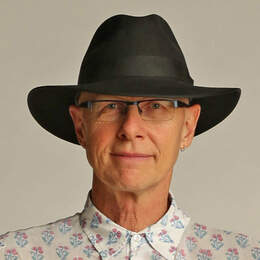 German company aROSA offers river cruising for people who think they don't want to go river cruising.
I'm feeling footloose in France, letting each day unfold unscripted. I'm not in a group and I'm enjoying my independence.
Gaggles are following guides but already this morning I've stood transfixed and unhurried before the Palace of the Popes in Avignon, been delayed by an unexpected Botticelli exhibition and pottered in a pretty park. Now I'm lingering over lunch in a shady a cafe in the town square.
Being in groups has its all-inclusive advantages but it isn't for everyone.
And yet river cruising in France is a pretty wonderful proposition — an easy way to travel through the towns of Provence, dipping into history and delighting in contemporary French culture and cuisine. On the river Saone, there is Macon, Chalon-sur-Saone, and on the Rhone from Lyon there is Viviers, Avignon and Arles.
So, how to preserve that independent mindset but benefit from the advantages of a floating hotel?
And so it is that I am on aROSA Stella, a river cruise ship which is allowing me to do just this. I've been thinking about how to put this delicately, but I'd better just come out with it ... aROSA offers river cruising for people who think they don't want to go river cruising.
No tours are included, and I haven't booked any of those with local operators, which are available. There are no set meal times — aROSA Stella's restaurant is just open between certain hours. There is no set seating.
aROSA is a German company and, naturally, most of my fellow passengers are German although most speak some English. This ship can take up to 186 guests but there are quite a few less, and among them are French, Italians, British and Americans.
And, in that way, it's just like staying in a European hotel. We don't expect to make lots of friends and spend all day with them, do we? We meet and greet ("Morgen" ... "Bonjour" ...) and find more English in others than German and French in ourselves, for it is the world language.
And it all feels very much part of our international experience.
But aROSA has an international host on board to focus on English-speaking guests and the occasional narration as they pass points of interest, as well as information coming in to ports, is in English.
Being on aROSA Stella is like staying in a hotel except that tonight I will sleep in Avignon and tomorrow I will be in Arles. For at the moment I have joined part of aROSA's seven-day itinerary through France, having joined aROSA Silva in Germany, the Netherlands and Belgium, a few days earlier.
The reason for this is simple — aROSA is a new proposition for Australian travellers and I want to see different ships in contrasting areas to fully experience it. These two areas offer quite different styles of river cruising — the northern rivers feel bigger, with more city stops; the French rivers more intimate.
On both ships and itineraries, there are all the advantages of unpacking once and staying in the same room, and a familiar, comfortable bed, after a day walking and exploring.
And, indeed, my very comfortable cabin on Silva on the Rhine and other northern European rivers seems to explain the aROSA approach even further. It has gold, cream and maroon striped curtains to match the canopy hung over the bed — more boutique European hotel than river cruise ship. There are characterful colour themes throughout the ship, right down to my purple carpet and sizeable bathroom's lime and aubergine tiled floor.
This is even more noticeable in the big red rose petals painted down the white ship's sides and big red lips holding a rose on the bow.
The 14.5sqm cabin is very comfortable, with plenty of storage and hanging space in blonde wood cabinets, a desk and two armchairs and space to put suitcases and other things under the bed — a clever feature.
It has cosy lighting, and I very much appreciate having a mix of downlights, wall lights and bedside lights that make the cabin bright enough to actually find things.
Both ships have three decks and cabin types. On Silva I am very comfortably in a standard cabin on deck one, half below the waterline and with a big picture window. It's the cheapest room in this floating hotel and I'm very comfortable in it. The 89-cabin ships are very quiet, completely stable and looked after by about 50 international crew, all English speaking.
On aROSA Stella, I am in an outside cabin with floor-to-ceiling glass doors and a Juliet balcony. Junior suites are 21sqm and balcony suites 29sqm.
The ships have a comfortable forward lounge and bar, and a big top deck with tables and chairs under shade, sun lounges and a heated swimming pool.
The kitchen produces consistently fresh and interesting fare with local flavours. There are no set meal servings (for example, today breakfast is any time between 7am and 9.30am) or seating.
Meals are all buffet style and well prepared, with good options, fresh ingredients, entrees and desserts. On the French cruise, in particular, there are fish dishes with citrus tones, plenty of fresh salads and a wonderful cheese selection. Wines also reflect the regions being cruised. Dining and all beverages are included in the price and to choose a specific premium wine will cost less than $30 (€20). High quality drinks are included throughout the day, as is still and sparkling water in the cabin.
Wi-fi is free and there is no or a small fee for single supplements.
The aROSA Spa has a full range of treatments from facials under $100 (€69 for 50 minutes) to massage ($90, or €64 for 50 minutes) and hot rocks.
aROSA is being sold in WA exclusively by Bicton Travel, the result of sales and marketing manager Barry Downs finding and exploring the ships' possibilities for Australians. And there's a point to be made here — that Bicton has six times been the Australian cruise agency of the year and is careful to match clients to the right cruise.
I see aROSA as a good alternative and addition to other European river cruising fleets on these popular rivers.
aROSA will suit people who are happy to be delivered to a destination's doorstep and head off to explore, armed with map or app. Liberte! La Liberta! Freiheit!
As Barry Downs agrees: "Less hand-holding and more independent".
I think aROSA will also appeal to families, as children aged two to 15 travel free if accompanied by a parent and in the same cabin or suite.
And, as if to prove the point, Bryn and Sara Holling, from Perth but living for two years in Mongolia, happen to be on board aROSA Silva with their children Cooper, six, and Stella, five. Sara says: "I don't know how you could do Europe without this." She thinks of the time they could have spent in a car. Bryn also likes "using the boat as a floating hotel" and Stella likes the heated swimming pool.
Hotel manager Silke Holz tells me that on the next voyage there'll be 16 children. There are 18sqm cabins on the first deck with adjoining doors. So, a couple with two children under 15 booking two cabins (one adult in each), would pay for only the adults.
In northern Europe, starting from Cologne, aROSA Silva opens up surprises in Amsterdam, Rotterdam, Ghent, Antwerp and Nijmegen. In France, I am happy to be again in Lyon, Chateauneuf-du-Pape, Avignon, Arles and Viviers.
I find time for serendipity and to simply let a town unfold. The ship docks, and as long as you're back half an hour before it leaves— the rest is up to you.
Fact File
aROSA operates operate five ships for the international market. Independent cruisers can choose to cruise on the Seine (northern France), seven nights from $1869 per person; Rhone (southern France), seven nights $1749 per person; Danube, seven nights from $2189 per person; Northern Rhine, seven nights from $1609 per person. Solo supplements are from 0 to 30 per cent. Children under 15 cruise free. bictontravel.com.au/river-cruises, 9339 0177 and journeys@bictontravel.com.au
I flew to Amsterdam with Emirates, with a smooth connection in Dubai. Both legs were in spacious and quiet A380s. After train travel around Europe, I returned from Paris on an easy and economical multi-destination booking. Ask your travel agent to register you for Emirates' Skywards program and earn points useful for lounge access and upgrades.
Disclaimer
Stephen Scourfield was a guest of Bicton Travel and aROSA.