Road adventure heading north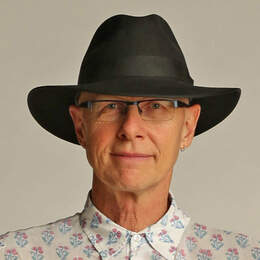 The Coral Coast - it's a drive to inspire, writes Travel Editor STEPHEN SCOURFIELD
We love to hug the coast and with good reason. It's terrific.

In driving Australia's Coral Coast from Cervantes to Exmouth, we see extraordinary sights, attractions and towns, and finish up on Ningaloo Reef.
I've driven this coast many times but see it now through renewed eyes.
And so, in this Coral Coast Drive Guide, we give both inspiration and information.
While we highlight some unique sights along the way, we also give a practical guide to driving to the Ningaloo Reef, right down to the hours it could take between stops.
And, of course, there's a terrific map to show it all.
About 85 per cent of Australians live within 50km of the coast. This is why.
For planning, itineraries and suggestions see here
There are so many great spots to refresh the soul and the inquisitive traveller.
Perth to Geraldton
425km — 5 hours
Drive north from Perth. Take either the more scenic Indian Ocean Drive up the coast past Lancelin, or Brand Highway, through fenced rural landscapes.
Either way, the first stop is Nambung National Park and the Pinnacles Desert.
Lunch might be at the Lobster Shack in nearby Cervantes.
Continue travelling north to Dongara-Port Denison. (It's worth the detour, or even consider stopping the night here.) Or just drive on and stop for a look at the leaning trees of Greenough.
In Geraldton, enjoy sunset at the HMAS Sydney II Memorial before dinner in one of the good restaurants and a comfortable night. There's a wide choice of accommodation, from budget to resort.
Geraldton and Kalbarri
155km — 90 minutes
Enjoy some time in Geraldton, with its art gallery, museum, cafe scene and great foreshore.
There are jet skis and flyboards for hire between October and April. Think about a scenic flight over the Abrolhos Islands.
As you drive on to Kalbarri, stop at Northampton for a break, then take the scenic route, heading west, past Hutt Lagoon and Pink Lake before arriving in Kalbarri and staying.
Explore Kalbarri
There's breakfast in a local cafe, pelican feeding on the foreshore at 8.45am, and then the day's yours.
With boats to hire on the Murchison River estuary, the Bigurda Trail along the Kalbarri Cliffs coastline, and plenty to do and see in Kalbarri National Park, there's much plenty to do to get up an appetite for dinner in town.
Kalbarri to Shark Bay
385km — 4.5 hours
We're up, packed and away. Drive back out to the highway and head north on the World Heritage Drive, stopping at Shell Beach and Hamelin Pool to see the stromatolites.
If you are well up on your schedule, you might have time to drive out to Eagle Bluff for ocean views before driving on to Denham. Stay either in Denham or Monkey Mia.
Explore Shark Bay
Get up early nice andto meet the famous Monkey Mia bottlenose dolphins. They come to the beach from about 7.45am. After that, there's plenty to do, with tours into Francois Peron National Park, time at Little Lagoon, plenty of deserted beaches in Denham and Monkey Mia, and sunset cruises.
Shark Bay to Carnarvon
335km — 4 hours
We're on the road again, heading north. About 40km south of Carnarvon, perhaps stop at Bush Bay and New Beach for a swim and picnic.
There's plenty to do around Carnarvon, with its good beaches and fresh produces. There are plenty of places to call by and pick up something nice to eat along the Fruit Loops Drive.
And here's a tip — a great snorkel spot called The Aquarium at Point Quobba, 75km north of Carnarvon and 1km south of the Blowholes, which are worth the drive.
There are also helicopter sightseeing flights out of Carnarvon.
Carnarvon to Coral Bay
238km — 2.5 hours
Time for a nice, leisurely breakfast on Carnarvon's Fascine waterfront. Then drive on out of town. Yay — we're on the road again.
Arriving in Coral Bay, perhaps join an afternoon quad bike and snorkel tour or just hang out on the beach. My, it's pretty.
Explore Coral Bay
We're right on Ningaloo Reef and there may be the chance to swim with whale sharks, manta rays or humpback whales, depending on the season.
But anytime of year, there are turtles and tropical fish and great snorkelling. Enjoy the mellow evenings, fresh seafood and a cool drink.
Coral Bay to Cape Range National Park, Exmouth
205km — 2 hours
Check out, and drive north from Coral Bay, perhaps calling in at Bullara Station for homemade scones and barista coffee in an outback setting.
There are gorges to drive into before you get to Exmouth town, and beaches to the east, on the gulf. It's a great bit of road to take your time and explore.
In Exmouth, there are plenty of accommodation and dining options.
The sunsets around Exmouth are amazing. Head to Vlamingh Head Lighthouse as the sky colours.
There's a seafood dinner at Exmouth Escape Resort or Mantarays Beach Resort, or something more casual at Froth Craft or Whalebone Brewery.
Explore Exmouth
Exmouth is one of the few places where you can see the sun rise and set in one day, so we are starting on Sunrise Beach, looking out east over Exmouth Gulf.
Then, up around the road past North West Cape, we are "on the outside", soon in Cape Range National Park, perhaps stopping to snorkel at Mangrove Bay or Turquoise Bay, and exploring around Yardie Creek.
There are also organised tours into Cape Range National Park and plenty of information about the coastline and landscapes at Milyering Discovery Centre.
Categories