A Great British Roadtrip: Driving through "the Garden of England"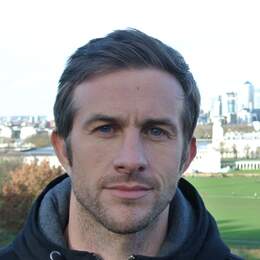 Historic towns and rolling green hills to eclectic seaside towns, cutting-edge contemporary art and even one of England's top wineries in the southern English county of Kent.
In the Middle Ages, pilgrims would spend about four days walking from London to Canterbury to visit the shrine of St Thomas Becket. Tonight, having dodged the rush-hour traffic, we've driven the journey in about an hour and a half.
And, after negotiating the atmospheric labyrinth of narrow cobbled streets in Canterbury's walled old core, we've found our home for the night: Cathedral Lodge, a modern hotel tastefully plonked in the sprawling, gated grounds of the city's magnificent cathedral (inside which Becket, the archbishop, was murdered in 1170, then laid to rest).
An upgrade from what those hardy pilgrims would sleep in, the lodge is neat and cosy. After a good night's rest, we open our bedroom curtains for dreamy views of the cathedral (pictured above) — a huge Gothic landmark that could easily swallow up your morning with its explorable nooks and crannies, intricate stained-glass windows and tranquil gardens alive with flowers and birdsong.
You could, in fact, easily spend the whole day in Canterbury, perhaps taking a cruise on the River Stour, which wends through the city, or in visitor attractions such as The Canterbury Tales, which uses a mix of actors, animatronics and audio guides to retell Geoffrey Chaucer's witty 14th-century stories based around a fictional party of pilgrims on the London-Canterbury trek.
But before long, if you're anything like us, you'll be itching for the seaside. While Kent is proudly known as the Garden of England thanks to its rolling green hills and farmland, orchards, vineyards and country estates, it also boasts one of Britain's most captivating coastlines. A 20-minute drive from Canterbury, via snaking country roads, we arrive at Whitstable, the first of many eclectic seaside towns that flavour our Kentish road trip.
Whitstable has been a fishing harbour since Roman times, and they're particularly renowned for their oysters here. As gulls circle and squawk above, we slurp on oysters and whelks drizzled with lemon on a pebbly, salty and fishy-aired seafront fringed with seafood stalls and restaurants. The clientele, we note, is a mix of locals, Londoners on weekend breaks and a few foreign tourists. Tempted by a pint of Whitstable Bay Pale Ale at a beachfront pub, we window-shop instead along the town's cute high street, a hive of independent delis, galleries and vintage clothes stores.
There's a similarly quirky vibe in the old town of Margate, a half-hour drive east of Whitstable. A popular resort in Victorian times, Margate slumped in the second half of the 20th century as Brits shunned it in favour of cheap package holidays to the sun-kissed Mediterranean. But in recent years, it's experienced something of a renaissance, driven by an influx of creatives and artists.
A gleaming symbol of Margate's upturn in fortunes is the Turner Contemporary, a new arts drawcard named after J.M.W. Turner, the legendary British painter who was so fond of Kent's land and seascapes. Overlooking the town's pleasant wide sandy beach, a stone's throw from the old town's bars, bistros and galleries, it stages acclaimed temporary modern-art exhibitions alongside some of Turner's works.
It's very cool (and free to enter), but truth be told, we're just as enamoured by Margate's old-school entertainment; especially the nostalgia-inducing amusement arcades crammed with two-pence coin-pusher machines (we spend an hour or so in them, losing about $10 in the process, but having a lot of fun). Unfortunately we've come too early to enjoy Dreamland, a vintage Victorian amusement park and fairground that has since reopened after a facelift.
Our Margate stay is all the more memorable thanks to the Walpole Bay Hotel, a family-run establishment that's more than 100 years old and is peppered with antiques, paintings and linen napkins that past guests, such as Britart icon and Margate girl-done-good, Tracey Emin, have decorated with art and poetry. It's no wonder that Jane Bishop, the Walpole's affable matriarch, refers to this as a hotel-museum.
Leaving Margate behind, we call in at Broadstairs, a quaint seaside town where Charles Dickens spent his summers, then Ramsgate, a royal harbour town speckled with yachts and seafood eateries, and Sandwich, which in medieval times was a thriving port to rival London before its harbour silted up. Nowadays, it's a beguiling place to stroll around, its quiet streets lined with picturesque, timber-beamed buildings, Georgian mansions and pubs. On Sandwich's outskirts is Royal St George's, one of England's most iconic golf courses and where James Bond teed off with Goldfinger in the 007 novel by Ian Fleming, another author who loved holidaying in Kent.
For our last two nights, we base ourselves at Alkham Court, a charming farmhouse B&B nestled on a hill on the bucolic edges of Dover. Fuelled up on hosts Wendy and Neil's delicious breakfasts, which include eggs, sausages, bacon and haddock sourced from local farms and harbours, we hike the dazzling white cliffs of Dover, glancing over the emerald-tinged Channel at France.

The following day, we soothe our tired muscles in the B&B's hot tub and sauna. Then we pop to Chapel Down, one of England's top wineries. Touring the vineyards, we get to sample some of the cool-climate whites, reds, rosés and sparkling wine which is produced here.
I'm pleasantly surprised by the quality, and so is my French partner, who fills a basket with bottles in the winery shop.
Before returning to London, we call in at Leeds Castle. There's been a castle on the site since 1119 and the current moated building is billed as "the loveliest castle in the world".
It's hard to say if that's true or not — there are so many other contenders — but as we wander around its landscaped grounds and witness a peacock fanning its feathers, we are certain of one thing: this is a lovely place to end our Kentish adventure.
Disclaimer
Steve McKenna was a guest of Visit Britain and Visit Kent.
Categories