Rock 'n' roll stories: Inside Britain's museum of music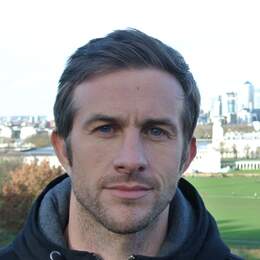 Tracing the history UK music since 1945, Liverpool's British Music Experience is home to everything from David Bowie's Ziggy Stardust costumes and the Spice Girls' dresses to Noel Gallagher's Union Jack guitar. 
As the birthplace of the Beatles, Liverpool has long been a hotspot for music tourism.
Pilgrims flock to see where the Fab Four lived, loved and played, and Beatlemania is stirring again this year, as events mark the 50th anniversary of the album, Sgt Pepper's Lonely Hearts Club Band.
But this exuberant, busker-rich Merseyside port city is no one-trick pony.
As well as spawning other rock and pop bands, such as the Lightning Seeds, Cast and Frankie Goes to Hollywood, it boasts the esteemed Royal Liverpool Philharmonic Orchestra, Creamfields (the UK's biggest dance music gathering) and Africa Oye, the country's largest festival of live African music. Officially a UNESCO City of Music, Liverpool is now the permanent home of the British Music Experience.
Formerly a temporary exhibition at London's O2 Arena, it's a multimedia celebration of popular British music from 1945 to the present day. Whether you're a teenager or a pensioner — or, like me, somewhere in the middle — there's much for music lovers to savour.
Unveiled in March, the BME has a nifty setting, tucked inside the old first-class cruise passenger lounge of the Cunard building, one of the grandiose Edwardian landmarks on Liverpool's World Heritage-listed waterfront.
It's a stone's throw from a group statue of John, Paul, George and Ringo, and a minute's stroll from the terminal for the ferries that ply the River Mersey (and boom out Gerry and the Pacemakers' Ferry Cross the Mersey).
The first song I hear when entering the exhibition is Do You Really Want To Hurt Me by Culture Club.
There is, rather surreally, a hologram of Boy George singing on the big screen that dominates the BME's centrepiece (during my visit, various stars, including Amy Winehouse, appear to perform "live" on stage).
Flanking this spotlight-strewn area are corridors that follow a timeline and drip with nostalgia, with memorabilia and tunes complemented by displays that explore the myriad genres' impact on British fashion, culture, politics and society.
So it starts with trad jazz, skiffle and rock 'n' roll, charting the transatlantic influences that shaped postwar British music, and continues all the way to Adele, Duffy and The X Factor.
It's the bits in between that I like most, however: the cabinets displaying exhibits from the likes of the Beatles, the Rolling Stones, Queen, the Smiths, Oasis and Blur.
While the BME doesn't go overboard on the Fab Four — so many other Liverpool attractions cover their legacy in forensic detail — it has some unique stuff, including the front door of their former Apple studios at 3 Savile Row, London.
It's festooned with scribbled messages from fans who used to linger outside and were nicknamed the "Apple Scruffs" by George Harrison, who wrote a song in tribute to them (it was on the rooftop of this address, incidentally, that the band performed publicly for the last time, in 1969).
Moving along, as the Animals' House of the Rising Sun drifts in the background, I cast my eyes over handwritten lyrics, album covers and costumes and curios from other legendary artists.
Highlights include a blue silk dress belonging to Dusty Springfield, Bill Wyman's red python suit, Elton John's quirky glasses, Suzi Quatro's leather jumpsuit, Dave "Slade" Hill's silver cape, Freddie Mercury's kimono, David Bowie's flamboyant Ziggy Stardust outfits (one has lipstick smeared on it), and the Spice Girls' iconic dresses, robes and tracksuits.
There are also homages to psychedelia, punk, glam rock, heavy metal, acid house, reggae and ska, and a slew of famous instruments — notably Noel Gallagher's Union Jack guitar, a symbol of the mid-90s Britpop years.
There's a real hands-on element to the exhibition, too, with hundreds of tracks and interviews to listen to at headphone points and screens to fiddle with.
In the Gibson Interactive Studio, you can indulge your inner Eric Clapton or Keith Moon on guitars and drum kits (either follow tutorials or just strum and hit away; don't worry, only you can hear the noise you make via headphones).
In another booth, you can "dance the decades", assisted by on-screen tips. I try to rave like someone from Madchester's acid house era but wonder if I should have stuck to the locomotive or the twist instead. The BME staff — mostly Liverpudlian and warm, friendly and passionate about music — tell me most visitors while away at least two or three hours in the exhibition.
I'd happily spend longer — and apparently the week before my trip, one couple spent the whole day in here, popping out only for a lunch break and a ride on the Mersey ferry.
Fact File
The British Music Experience is open 9am-7pm daily (until 9pm on Thursday). Admission is from £16 ($26) for adults, £14.50 for seniors, concessions and students, and £11 for children aged five to 15. britishmusicexperience.com.
For more information on visiting Liverpool and Britain, see visitliverpool.com and visitbritain.com. 
Disclaimer
Steve McKenna was a guest of the BME and Visit Liverpool.
Categories