Rye times: Beauty and tradition in one of England's quaintest towns​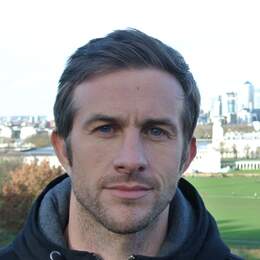 Top notch pub grub and colourful local events await in this Sussex town. Just don't forget to pack some sturdy footwear. 
On the cobblestone streets of Rye, streams of people with painted faces and elaborate costumes march past crooked, black-and-white, half-timbered Tudor buildings, hoisting aloft torches with dancing flames.
Trance-inducing drumming, raucous chants and the occasional crackle of what sounds like gunpowder pierce the autumn night air.
It's eerie and quite spine-tingling, with a feel of the Middle Ages. This is very much the 21st century, but what we're watching as we sip mulled wine and spiced cider and rub shoulders with spectators snapping away on their tablets and smartphones is a custom said to stretch back more than 600 years.
One of the historic, royal-blessed Cinque Ports by the English Channel, Rye is one of a cluster of towns in the county of Sussex to stage an annual parade, fireworks and bonfire extravaganza. These carnival-esque, family-friendly events are held in the weeks before and after the rest of Britain enjoys Guy Fawkes' Night, which marks the failed Gunpowder Plot to blow up the Houses of Parliament on November 5 in 1605.
Each town's celebration is unique, with the roots of Rye's spectacle believed to date to the 14th century, when residents set fires to hail victory over the French, who repeatedly attacked and plundered the town (on one occasion even stealing the bells from the church).
It's also said Ryers (Rye folk) would rather burn their boats than have them fall into the clutches of French invaders, and there are nods to this in Rye's festivities, which involves more than 1000 people, including many from Sussex's various bonfire societies, plus colourful floats and a model of a fire-breathing dragon. My partner (who's French, as it happens) and I follow the procession until its conclusion at the fishing fleet moorings beneath the hilltop old town.
A chosen local figure, "Rye Fawkes", lights a boat-shaped bonfire as the other procession-goers toss their torches onto the flames. Unlike most British bonfires, which are capped by an effigy of Guy Fawkes, Rye's features an unpopular topical character.
This year the "honour" is shared between Donald Trump and Kim Jong-un, their faces perched above the words "Melt Down". The event culminates with some dazzling fireworks that illuminate the night sky, and everyone seems to have a smile on their face.
While this is a perfect day for a visit to Rye, it's a treat all year-round. Its beautifully preserved medieval architecture and pretty Georgian and Victorian properties make it one of England's quaintest towns. Just don't come in killer heels. The uneven, sloping streets, lanes and passageways require sturdy footwear, not least Mermaid Street, probably the most picturesque street of all, home to the Mermaid Inn, established in 1420, and one of several charming places in which to bed down in Rye.
There's plenty of visitor attractions, too, such as Lamb House, a Georgian town house where the American writer Henry James lived from 1898 to 1916 and penned The Wings of the Dove. This National Trust-owned property is a cobble's throw from the Ypres Tower, pronounced "wipers" and formerly part of Rye's medieval defences. Built like a giant sandcastle, and now home to a history museum, it looks out onto Rye's dreamy, marshy surrounds. Back in the day, the sea, at high tide, would flow right up to the town, but the changing coastline, fashioned by storms, erosion and silted-up waterways, means it's now 3km from the Channel.
You can travel by boat to Rye Harbour and the sweeping sand and shingle beaches of Rye Bay via the River Rother, which snakes past the town. For a fascinating overview of Rye, pop into the town's Heritage Centre. Along with souvenirs and a still-functioning collection of vintage penny slot machines, there's an impressive scale model of Victorian-era Rye.
Crafted by a local couple in the 1970s, it's complemented by a sound and light show, with audio commentary revealing the town's rich past and tales of visiting kings, queens, smugglers and murderers. Rye has many lovely tearooms and cafes, bistros and gastropubs.
Before witnessing the bonfire festivities, we'd headed to the Globe Inn Marsh, just north of the old town on Military Road. It's a cosy, clapboard-covered gem with a marine-themed decor and a cracking range of local beers and wines, including tipples from Kent's award-winning Chapel Down vineyard and brewery, plus ales from the FILO (First In Last Out) pub and microbrewery in Hastings, Rye's old Cinque Port neighbour.
The Globe's food is exceptional, some of the best we've had in a British pub — fresh, bursting with flavour, and locally sourced. You can order the likes of Sussex beef, Dungeness plaice and Romney Marsh vegetable stew, but we particularly liked the smoky hake, with new potatoes, chorizo, cannellini beans, spinach and chillies, and a trio of desserts — including apple tarte tatin with salted caramel ice cream.
What made our meal even more memorable was being seated beside a roaring log fire. How very Rye, we thought.
Fact File
Rye is a one-hour 17-minute train ride from London's St Pancras station, requiring a change at Ashford International; southeasternrailway.co.uk
Hastings is 20 minutes from Rye by rail or about four hours on foot via nature reserves, marshland, meadows, cliffs, woods and beaches — a stunning hike I enjoyed on another trip last northern summer.
For more information on Rye and the Globe Inn Marsh, see visit1066country.com and globeinnmarshrye.com.
Disclaimer
Steve McKenna was a guest of 1066 Country.
Categories