Safari, so goodie: Senses alive as nature roars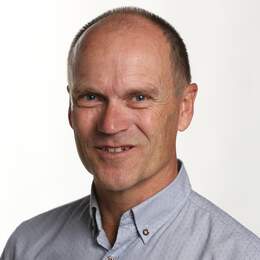 Being up close to the Big Five and witnessing the thrill of the chase is a wildlife experience second to none.

I'm totally immersed in the moment, all my senses are working overtime — not only can I see them, I listen to them breathe and chew, I can smell their musky presence and the occasional bit of flatulence.
I should feel intimidated by their close proximity but they don't seem to be the least bothered by our presence.
It is dusk, light rain is falling and I'm sitting in an open-top safari vehicle only metres from a herd of 30 elephants.
My guide Terry and his spotter Sydney are keeping a close eye for any signs that we may be under threat.
The herd is moving slowly through the bush. In the large family group is a big bull who is clearly the boss. He displays his immense power when he stops at a dead tree for a scratch; he moves the large tree with his tusks so he can scratch hard to reach areas under his belly and behind his ears.
There are a couple of females shielding their babies. When one baby lies down for a rest, it is immediately surrounded by mum and a couple of older siblings. They patiently wait while the little one has a rest before they slowly move off again.
Meanwhile, the young bulls, who seem to be enjoying the cooling effect of the rain, are in a playful mood. They push each other around and practise their fighting skills.
I'm at Sabi Sabi Private Game Reserve in the Sabi Sand Reserve in the south-west section of South Africa's famous Kruger National Park.
It is a wildlife oasis, home to Africa's Big Five. Lions, leopards, rhinos, buffaloes and elephants roam the 65,000ha reserve with more than 200 other animal species indigenous to the area.
This is not a zoo where animals are separated, this is real life nature on display. Here the animals roam free and they have to use their natural survival instincts.
There is no interference from humans so it is the perfect place to observe the age-old relationship between predator and prey.
In three action-packed days at Sabi Sabi, I fulfil my dream of seeing the Big Five in their natural environment. I photograph giraffe, zebra, warthog, hippopotamus plus countless antelopes such as impala, kudu, waterbuck and wildebeest. I witness the thrill of the chase when we attempt to follow a pack of four endangered wild dogs while they hunt impala at dusk.
Thankfully, we don't see the kill but we witness the resulting feeding frenzy. It isn't pretty but it is part of the circle of life in Africa.
The daily routine at Sabi Sabi involves a three-hour morning and afternoon safari drive. The remaining time is spent on armchair safari at the lodges where you can sit back and watch as the animals come and go.
Sabi Sabi has four lodges, each with its own character and atmosphere. They are themed Yesterday, Today and Tomorrow.
When I arrive at Selati Camp I am immediately taken back to Yesterday.
The camp is designed around the theme of the Selati Railway which was part of a railway system built during the gold rush in the 1870s when gold was discovered in the nearby Drakensberg escarpment.
The Selati Line is no longer there but it crossed the Sabi Sand Reserve where the Selati Camp is located.
Selati is a small lodge with a real sense of yesterday; railway memorabilia, antique furniture and historical photographs adorn both the suites and the common areas.
Nestled in immaculate gardens shaded by large trees are seven cute African-styled thatched roofed suites. These are big and comfortable with huge bathrooms and a private courtyard with an outdoor shower and bath. Alfresco dining is a special treat from the decks overlooking the seasonal Msuthlu River and the bush beyond.
The Earth Lodge at Sabi Sabi symbolises Tomorrow. This is a truly unique lodge.
I arrive from the high side of the lodge and, because it is built into a slope of the landscape, it is almost invisible from its surroundings.
Here, I'm immediately more connected to the environment; the buildings have an organic feel thanks to a special render made from soils at the site.
No matter where you are, there is a pleasing indoor/outdoor feeling.
It has sweeping views of the landscape from all areas so no matter where you are in the lodge you can enjoy an armchair safari.
Reclaimed timber from the site has been used extensively both as furniture and sculptures.
The organic feel continues in the luxurious suites: individually designed furniture, private plunge pool and indoor and outdoor shower.
Both Selati Camp and Earth Lodge are unfenced and it is not uncommon to have animal visitors, particularly at night, so you need an escort from staff when moving around the lodges after dark.
An elephant visited Selati overnight during my stay. Large footprints led through the gardens to the swimming pool where it must have stopped for a drink and there was a small amount of damage to an opening in a fence where it had tried to pass through.
Sabi Sabi's two other lodges, Bush Lodge and Little Bush Camp, are designed to reflect the Today theme.
Again, the suites are big and luxurious but they have a more contemporary feel.
Both have large, comfortable safari decks and dining areas where you can relax and enjoy the vista and visiting animals.
Fact File
Selati Camp and Earth Lodge, go to sabisabi.com. 
Skukuza airport close to Sabi Sabi. Go to flysaa.com for the latest fares.
Disclaimer
Mogens Johansen travelled courtesy of Sabi Sabi Private Game Reserve and South African Airways. They have not seen this story and have not approved it.