Arrivals & Departures

San Francisco's Summer of Love turns 50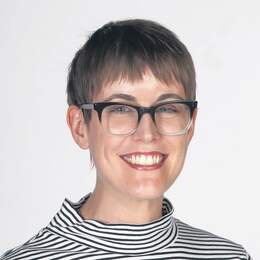 To mark five decades since the hippy counterculture converged on its Haight Ashbury neighbourhood in 1967, San Francisco will host concerts, exhibitions and events centring on key figures such as Janis Joplin and Jimi Hendrix.
It was the summer when as many as 100,000 (mostly young) people converged on San Francisco's Haight Ashbury, drawn by the promises (and widespread media coverage) of the hippy counterculture.
This year marks the 50th anniversary of the Summer of Love of 1967, and San Francisco is staging more than 60 festivals, performances, exhibitions and activities to draw visitors to the city for the occasion.

Among them are concerts featuring the music of Janis Joplin, the Grateful Dead, Joan Baez and more, plus street fairs in Haight Ashbury and other areas.
There will also be themed exhibitions, including The Summer of Love Experience: Art, Fashion, and Rock & Roll at the de Young museum, an exhibition focusing on Jimi Hendrix at the Museum of the African Diaspora, and another telling the story of San Francisco's countercultural movement through photographs at the California Historical Society.
The San Francisco Travel Association also put together a selection of Summer of Love itineraries covering sights connected to key musical figures of the era, such as Joplin, Hendrix and the Grateful Dead, as well as the Beat movement and musical venues of the time, along with details of guided tours covering the Summer of Love and the Haight Ashbury.
(Picture at top: Group Dancing at Trips Festival, 1966. Photo by Gene Anthony; Collection of the California Historical Society.)
Fact File
For more on Summer of Love anniversary events and visiting San Francisco, go to summeroflove2017.com.
For more on the history of the Summer of Love, see the California Historical Society's special website summerof.love.