Scenic Russia a gem to cruise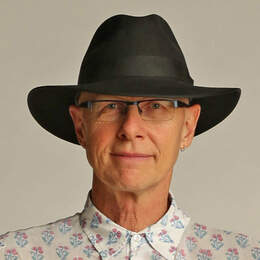 Language and cultural differences can make travelling in some countries a trickier proposition. That's when guided tours and escorted cruise itineraries can really be invaluable.
River cruising takes people with ease, and in comfort and safety, to places they might not otherwise venture.
Certainly that's the case with Russia, which is more difficult to travel independently on land than it is with good guides on a waterway.
And certainly it is with Scenic's Jewels of Russia itinerary.
Over 15 days on board the boutique Scenic Tzar, with no more than 112 guests, the ship cruises between St Petersburg and Moscow, calling at Mandrogi, Kizhi Island, Goritsy, Yaroslavl and Uglich.
But five days are spent in St Petersburg and five in Moscow.
Scenic journey designer Janelle Maher has experienced it, and says the highlight of her journey was the Scenic Enrich ballet performance at the Palace of Prince Vladimir.
"We had cocktails and canapes in a reception room before going into a dedicated theatre where the dancers performed a number of duets from various famous ballets and it was just so beautiful and elegant. A truly iconic Russian experience," Janelle says.
The Scenic Enrich program is all-inclusive and aims to offer moments inaccessible to other travellers.
Of the ship, Scenic Tsar, Janelle says the highlight was the crew.

"There was a Scenic cruise director and two scenic program directors, who were always available. They were always on hand to assist and made sure that everyone had everything they could possibly need.
"They looked after all of the on board entertainment which included lectures and information sessions on Russian history, every day Russian life, Russian language lessons, and vodka tastings.
"They even ran a workshop on painting the beautiful Russian Matryoshka dolls."
And as a last piece of advice on travelling in Russia, Janelle adds: "The people are lovely so walk around with an open mind and a smile on your face and you will adore Russia as much as I did."
Top picture - The wooden churches of Kizhi Island on Lake Onega. Picture: Supplied

Fact File
For more itineraries and pricing, see Scenic, phone 1300 217 243 or contact travel agents.