Schloss Neuschwanstein: Bavaria's "Disney" castle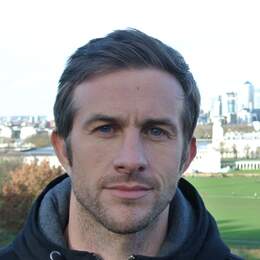 Said to have captured the imagination of Walt Disney himself, this fairytale castle traces its roots back to a flamboyant and reclusive 19th century king. 
Heaps of castles claim to have been the inspiration for the Sleeping Beauty castle in the animated Disney movies and California's Disneyland.
But Schloss Neuschwanstein has the best credentials of the lot — not least because it's known to have captured the imagination of Walt Disney himself on a grand tour of Europe with his brother Roy and their wives in 1935.
Snow white with silver touches, Neuschwanstein's flurry of whimsical turrets caps a rugged outcrop fringed by beech, birch and pine trees and dwarfed by alps that, depending on the season, are dusted with snow or absolutely smothered in it.
It's the most famous of the royal palaces scattered across Bavaria, commissioned under the flamboyant 19th century rule of Ludwig II — a monarch who was "mad" to some, and a "visionary — a man ahead of his time" to others.
Perched above the village of Hohenschwangau, 120km south-west of Munich and just north of the Austrian border, Neuschwanstein is arguably the most alluring pit stop of the Romantische Strasse (romantic road), a 350km touring route through the photogenic medieval towns, forests and mountains of southern Germany.
Launched in the 1950s, it was a popular road trip for US soldiers and their families stationed here after World War II, and these days travellers from all over the world flock to experience its magical charms.
Neuschwanstein draws 1.4 million visitors annually, and I find myself rubbing shoulders with a few of them as I meander 30 minutes up the pine-fringed path leading to the castle. If you're feeling lazy, you can take a shuttle bus or a horse-drawn carriage part of the way before completing the last sloping section on foot.
Having just about caught my breath back, I enter the castle and make another ascent, up the first of several spiral stone staircases that stud this limestone-clad complex, which Ludwig had purpose-built over the ruins of a medieval fortress.
This reclusive king envisaged Neuschwanstein as his escape pad from public life and, while he had it fitted with high-tech stuff such as running water, central heating and telephones, he saw it as an idealised throwback to the Middle Ages — in his words, like "the old German knights' castles".
As we explore this maze-like palace, our guide tells us how the mishmash decor reflected Ludwig's main passions: nature, medieval literature and mythology, and the operas of Richard Wagner (to whom he was a friend and patron).
We amble through corridors with Arabesque vaulted ceilings, pass giant windows with spectacular alpine panoramas and walls painted with murals of damsels in distress, fire-breathing dragons and heroes on horseback.
We check out a selection of ostentatious rooms (only a dozen or so of the planned 200-plus rooms were completed). One was Ludwig's bedroom, where 14 carpenters apparently took four years to craft the oak furniture.
Pointing out all the swans in the decor — woven into silk curtains, porcelain ornaments and the silver sink — our guide reveals Ludwig's nickname was the Swan King. He closely identified with the Swan Knight, a tragic lonely character in one of the Wagnerian operas, and Neuschwanstein, which translates to New Swan Stone Castle, is in the Schwangau or Swan Valley.
The Throne Room is equally eye-catching. I tread the mosaic floor festooned with plant and animal figures, brush past Carrara marble steps and pillars and glance up at the star-decorated cupola. Strikingly, there's no throne here. They never bothered installing one as Ludwig died before it could be finished.
He was discovered drowned in a lake near Munich on June 13, 1886, three days after his 22-year reign had been brought to an end (flabbergasted by his eccentricities and mounting personal debts, royal commissioners had declared him mentally unfit to rule). In an ironic twist that would possibly have Ludwig spinning in his grave, Neuschwanstein opened to the paying public seven weeks later.
Exiting the castle, we hike a little further up to the Maria Bridge. Named after Ludwig's mother and spanning a gorge, it yields one of the best views of Neuschwanstein, though it can get knee-tremblingly crowded up here.
I find more room to breathe by the scenic lake back near the visitor centre and ticket office (almost 800m above sea level).
Just above the lake is another castle: the custard-yellow shaded Hohenschwangau. Ludwig grew up here and is said to have spied the progress of Neuschwanstein from his bedroom window.
You shouldn't miss the Museum of the Bavarian Kings. This slick new lakeside attraction traces the topsy-turvy fortunes of the region's monarchs and has 3-D multimedia displays of Ludwig's mad/visionary pet projects.
While some were realised, others were merely pipedreams. I'm particularly taken by the cable car which, powered by steam engines and decorated like a gilded peacock, would have ferried him between his fanciful castles.
(At top: Neuschwanstein captured the imagination of Walt Disney on a grand tour of Europe. Picture: Andrew Cowin)

Fact File
Collette's 11-Day Romantic Road and Fairy Tale Road tour includes a visit to Neuschwanstein Castle. It costs from $3329. gocollette.com.
If travelling solo, a ticket to the castle is €13 ($19). Buying online may help you avoid the worst of the queues, which peak between July and September. neuschwanstein.de.
To a plan a trip on the Romantic Road, see romanticroadgermany.com and germany.travel/en. 
Disclaimer
Steve McKenna was a guest of Collette.
Categories