Arrivals & Departures

Scotland offers sprinklings of royal splendour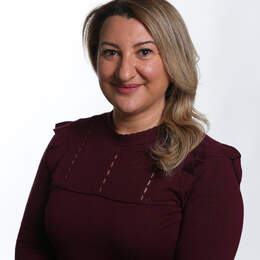 Those who got swept up in the romance of the royal wedding (let's face it, who didn't?) will appreciate these tips from Scotland's national tourist board, which has created a list of the country's top royal attractions. 
Visit Scotland says there are sprinklings of royal splendour all across Scotland.
"For generations, the land has played host to many kings and queens, lived through several crowning moments, and it is openly known to be Her Majesty The Queen's favourite holiday spot," the tourism organisation says.
Among our favourites is Edinburgh Castle (an "ancient wonder ... perched atop a piece of rock — a volcanic plug"); the Queen's View overlooking Loch Tummel; and Scone Palace, both in Perthshire.
Other places on the list include Balmoral Castle in Aberdeenshire, the Palace of Holyroodhouse in Edinburgh, St Andrews in Fife, and Caithness' Castle and Gardens of Mey.
Meanwhile, Scotland is a leader in the food scene, according to Emirates, which has highlighted must-try dishes and delicacies for travellers.
EMIRATES' TOP DISHES:
Haggis: Known as Scotland's national dish, the savoury pudding combines meat, oatmeal, onions, salt and spices.
Lorne Sausage: A popular breakfast food.
Scotch Whisky
Black Pudding: A form of sausage made up of animal blood and oatmeal. It is served boiled, grilled or fried.
Cranachan: A traditional dessert with whipped cream, whisky, honey, toasted oatmeal and fresh raspberries.
Image (top): Edinburgh skyline viewed from Salisbury Crags. Picture: VisitScotland