Seafaring history & style on show at London's Victoria & Albert Museum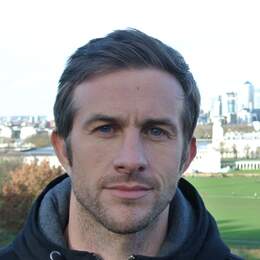 Take a voyage through the golden age of ocean travel at a new exhibition in the British capital. 
Of all the fabulous cultural attractions in the British capital, the Victoria and Albert Museum is one of those gems that keeps drawing you back.
Sat across from the Natural History and Science museums in leafy South Kensington, the V&A boasts an extraordinary array of arts and crafts from Britain and beyond, and its allure has grown since unveiling its new $95 million Exhibition Road Quarter, which provides extra gallery space, a stylish courtyard and sleek cafe.
You could spend days perusing the V&A's permanent collection — it displays more than 50,000 objects at any one time — but its temporary exhibitions are also bound to pique your interest. There's currently one, for instance, about Winnie the Pooh, which will delight kids (and big kids), but I'm here, like many cruise lovers, for Ocean Liners: Speed and Style.
Running until June 17, it urges you to "step aboard to discover the romantic and remarkable age of ocean travel", focusing mainly on the period between the mid-19th century, when travelling by ship became a leisure pursuit as well as mode of trade, empire building, emigration and immigration, and the 1960s, when cruising was largely superseded by flying.
Entering the exhibition, you're greeted by a soundtrack of the noises synonymous with an adventure at sea: the clamour and excitement of passengers rubbing shoulders at the port and on the gangways, seagulls squawking away, ship horns sporadically blaring and jazzy tunes coursing through liner lounges.
Ambling through the interlocking series of rooms, there's a hoard of arresting exhibits and audiovisuals, from vintage posters advertising exotic voyages of yesteryear (such as the "Boomerang Trip" Orient Line from Britain to Australia, first-class return £200/$355) to the furniture, fittings and engineering features of the most ostentatious vessels to sail the oceans, including some operated by Cunard, White Star and P&O, the world's oldest cruise line, formerly the British Peninsular & Orient Steam Navigation Company.
Among the most eye-catching exhibits are the 5m-high lacquer gold-leaf panels from the first-class smoking room of the SS Normandie.
Regarded as a pinnacle of Art Deco design, and the most powerful steam turbo-electric propelled passenger ship ever built, Normandie was launched in 1935. It was a source of French national pride but seven years later, during World War II, it sank in Manhattan harbour.
Fire broke out after it had been seized by US authorities to be converted into a troop carrier and it capsized from the weight of the water used to douse the flames. Fortunately much of its prized treasures had been carted off before its demise.
For many years the Normandie's main rival for the Blue Riband, the title claimed for the fastest transatlantic crossing, RMS Queen Mary is one of the few classic old ships still intact.
Now permanently moored at Long Beach, California, it was built in the shipyards by Glasgow's River Clyde, and was kitted out with a raft of beautiful items, including a Madonna of the Atlantic altarpiece, displayed here from the ship's chapel. Of course, not every voyage on the great liners went swimmingly.
I browse a Cartier tiara salvaged from RMS Lusitania, which was torpedoed by a German U-boat in 1915, and a fragment of an oak panel found floating in the Atlantic from the first-class lounge of Titanic.
Throughout the exhibition, sketches, photographs and black-and-white video footage detail what life was like aboard these floating palaces, including shots of dapper couples dancing, ballroom style, and folks sashaying down the grand staircases in their evening clobber.
As well as quirky installations — such as a mock-up of a top-deck pool with bathing mannequins — there is on show an elegant grey Christian Dior suit worn by the silver-screen icon, and celebrity passenger, Marlene Dietrich after she arrived in New York in 1950.
It sits beside a pile of fancy Maison Goyard luggage once belonging to Edward VIII, Duke of Windsor. The former king and his spouse Wallis Simpson made many transatlantic journeys and on one occasion are said to have travelled with 100 pieces on SS United States.
Although this exhibition — sponsored by luxury operator Viking Cruises — bathes in the nostalgia of the golden age of ocean travel, it also touches on the renaissance and increased popularity of modern cruising.
Indeed, as I leave, passing an intricate promotional model of Viking Jupiter, and through a V&A gift store brimming with books, posters and fabrics festooned with images of glamorous old liners, I find myself hankering to book, and get packing for, my next voyage on a grand cruise ship.
Picture at top: Titanic in dry dock, circa 1911. Picture by Getty Images/Victoria & Albert Museum.
Fact File
General admission to the V&A is free, though there's a suggested donation of £5 ($9). Tickets for Ocean Liners: Speed and Style are £18.50 ($33); vam.ac.uk
For more information on visiting London and Britain, see visitbritain.com.
Categories