Searching for the Northern Lights in Iceland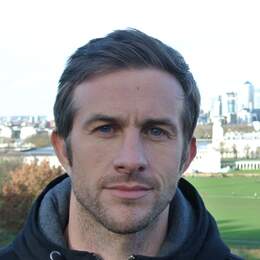 Iceland's off-season may be chilly and dark, but thinner crowds and the chance to see the aurora borealis are tempting to travellers. 
Boosted by appearances in hit movies and TV shows, including Game of Thrones and Black Mirror, Iceland is attracting more visitors than ever.
It's expecting about 2.5 million overseas tourists this year — more than seven times its population, and a 500 per cent increase from a decade ago, helping to rejuvenate an economy that was shattered by the global financial crisis.
In summer (June-September), travellers flock to this surreal north Atlantic island to see the midnight sun. In winter (November-March), the sun barely rises here; there can be as little as five or six hours of daylight. But on the flip side, crowds are thinner, and Iceland's otherworldly volcanic landscapes are arguably even more picturesque. There's also the prospect of witnessing the aurora borealis flickering in the Icelandic skies.
I'm here in January on Collette's Iceland's Magical Northern Lights tour. On the opening evening, after a tasty seafood restaurant buffet, where we feasted on everything from steamed salmon and cod to chilli-infused shrimps and Atlantic blue mussels in white wine, we walk to the old harbour of Reykjavik for a northern lights cruise.
Aboard a tri-level sightseeing vessel — which is also used for whale watching trips — we plough into Faxa Bay, an ocean inlet dotted with islands and enlivened by noisy seabirds. While it's warm inside the boat, out on the gently rocking top deck, the temperature has plunged to below zero. But, wrapped up well (the crew has given us red Nordic-style coastguard overalls), we scan the starry sky for aurora activity. After a fruitless, chilly first hour or so, the boat's commentator-guide, who's been keeping spirits up through the audio speakers, urges us to look up — in the direction of 11 o'clock.
A wispy layer of what looks like greyish cloud hovers above a snow-dimpled promontory. She reveals that that's the aurora borealis. Cue a frenzy of clicking cameras and smartphones. The lights are extremely faint, and peeking at other passengers' screens, I glimpse several blank shots, and others with smears of aurora green. Some images are fantastic, although they bear little resemblance to what we're actually seeing. But this isn't unusual. Camera sensors can pick things up that the naked eye doesn't, especially the northern lights.
Although the lights emerge into a slightly more luminous arch above us, they're underwhelming tonight, and unfortunately this is the closest we get to seeing them on our six-day adventure.
Iceland's meteorological office offers aurora forecasts on a 0-9 scale; the higher the number, the greater the possibility of seeing the lights. For our remaining nights, the skies are largely overcast, the aurora ranking mostly zero. We see a raft of other glorious sights on our travels along Iceland's interior and south coast: majestic frozen lakes, geysers steaming and spluttering through snow-cloaked lava fields, black-sand volcanic beaches and magical waterfalls dripping with icicles. We're also treated to a magnificent rainbow while bathing in the 40C waters of the famous blue lagoon geothermal spa, which nestles in mossy lava fields on the Reykjanes peninsula.
When we return to the capital, with our dreams of seeing the northern lights again having faded, we partially console ourselves at Aurora Reykjavik. Situated near the old harbour, it's a gallery-museum that delves into the science and folklore of the aurora borealis, and displays wow-inducing pictures and cinematic footage of the lights dancing over Iceland's most beautiful landscapes.
You can see more mesmerising spectacles by putting on a pair of 360-degree virtual reality goggles. None of this is trick photography either. We're informed by a senior member of staff, who was there when many of the images were captured on camera, that he could see the lights vividly with his own eyes. The fact is, even if you visit Iceland — or other regions near the Arctic, such as Lapland, Alaska or Siberia — in the peak viewing season (September-March), there are no guarantees. The lights only occur when electrically charged particles released from the Sun enter the Earth's atmosphere and collide with gases such as oxygen and nitrogen, and seeing them depends on lots of variables, from the clarity of the sky to the behaviour of the solar winds.

So you just have to hope you strike it lucky. In truth, the key with booking a northern lights tour is ensuring you pick a destination with plenty to offer beyond the aurora. Iceland certainly ticks this box.
Fact File
Collette offers Iceland tours throughout the year, with its Magical Northern Lights adventure available on several dates between September and March, priced from $2259; collette.com.au
For more information on visiting Iceland, see inspiredbyiceland.com.
Disclaimer
Steve McKenna was a guest of Collette.