Seaside sunshine dapples 'Naples of the North'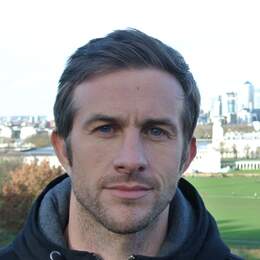 Like many of England's coastal towns, Morecambe boomed from the Victorian age to the 1950s and 60s, with the railway bringing mill workers on breaks from Yorkshire and Scotland (Lancashire workers tended to go to Blackpool).
Back in the day, glamorously illustrated posters advertised Morecambe as the "home of health and sunshine" and it was the long-time host of the Miss Great Britain beauty contest.
As with many British seaside resorts, it later slumped as holidaymakers opted to jet off instead to the Mediterranean (where, for about the same price, they'd be guaranteed scorching temperatures).
Morecambe became one of the most economically deprived areas of Britain, but efforts are being made to breathe new life into this faded town, which you may recognise from The Bay, the murder-mystery TV drama that recently returned for its second season (both series are available to view on Channel 7 Plus).
I've come to Morecambe with my mum, who says she hasn't been here in "donkey's years" (as a Lancashire lass, she spent many a childhood summer's day on this coast).

Another of Morecambe's grandiose — and tongue-in-cheek — nicknames was the "Naples of the North". It's a nod, not to its temperamental northern English climate, but to its vast, eponymous bay, which is characterised by its fast-moving tides and treacherous quicksands.
Read the full story here.