Arrivals & Departures

See Switzerland through the eyes of locals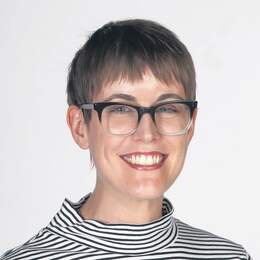 Want to meet an absinthe distiller or dog sled through the snow? How about tracking wild marmots, following in the footsteps of Europe's last witch or maybe riding a cow? 
Picture this: riding in the sunshine along rivers and through the farmland, forests and wetlands of north-eastern Switzerland aboard your faithful steed. But you're not meandering along on a horse or a pony or even a camel — but a cow.
Cow trekking is one of the experiences on offer at Bolderhof, a farm in the Rhine lowlands about an hour's drive north of Zurich, near the Swiss border with Germany. It's also one of more than 700 guided tours and "exceptional encounters" available to visitors as part of Switzerland Tourism's My Swiss Experience initiative.
Catering for travellers keen to learn about local ways of life, My Swiss Experience offers opportunities to explore the country via activities hosted by locals.

They range from the chance to meet an absinthe distiller in the part of eastern Switzerland where the spirit originated to traditional butter making at the alpine resort of Riederalp.

Indeed, there are activities to suit travellers of all types. Those looking for a bit of action and adventure, for example, might enjoy canyoning in the Viamala Gorge, a river canoe trip or mountain biking from glacier to village through the Saas valley.
Families might opt for a winter dog-sled ride through the snow, a day out with friendly packing goats in the Lake Lucerne region or even a glacier-climbing excursion designed for kids.

Visitors with a creative bent can choose from experiences such as a visit to a fashion studio in St Gallen, carving a souvenir from local wood with a forest ranger, a scent-lead tour of Bern and a visit to a carpenter and artist in Grindelwald.
Options for lovers of wildlife and nature include tracking rutting stags in the Aletsch Forest, hiking through forests and meadows with an expert in local herbs and observing marmots in the Hasli Valley.
Activities for those interested in history include a theatrical tour following in the footsteps of Anna Goldi, the person in Europe to be executed for witchcraft, and an evening of stories and legends in the Engelberg Valley.

And foodies might enjoy a cocktail-making class in Lausanne, a gourmet hike in Fribourg, mushroom gathering in the forests of Wildhaus or making traditional cheese in an alpine hut in Gruyere.