Sharing the secret that is Les Sables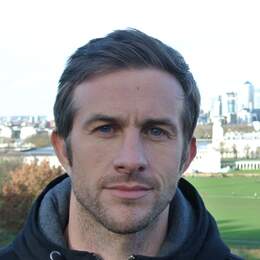 STEVE McKENNA coasting in a backwater in France
Drive past the chateaux and vineyards of the Loire Valley, south-west of Paris, and you'll eventually come to France's Atlantic coast.

More reliable weather-wise than the Channel coast, less touristy and more chilled-out than Nice and the Cote d'Azur, it has some delightful seaside resorts that the French know and love, but which overseas visitors are mostly oblivious to.
We're talking about places like Les Sables-d'Olonne. I'd never heard of it until my Parisian partner suggested we go there for a summer holiday. She had spent many balmy childhood vacations in Les Sables. So had her father, who, as a child, had been introduced to the resort by his great- grandfather.
Having been to Les Sables four years in a row now, I can definitely recommend it. Speaking a bit of French (or at least have a French-English dictionary or translator app to hand) will help. You will probably hear some English, and perhaps a smattering of German and Dutch (and some restaurants and bistros do have English speaking staff), but the atmosphere here is distinctly Gallic.
So why do the French come here? Well, for starters, there's a good beach (when the tide is out, anyway). Looking at this 3km long broad curve of golden sand from the balcony of our rented beach-front apartment, the scene reminds me a little of Bondi or Copacabana, only the vibe is less brash and more laid-back and family friendly.
Read the full story, and more, at thewest.com.au
A message from Travel Editor Stephen Scourfield...
Thanks for reading us – we value your continuing interest and our connection with you.
But as our readers increasingly move to digital, we have to keep up with them.
As I'm sure you'll appreciate, there are costs involved in doing what we do for you.
To support Travel, reading the full story now requires a digital subscription (it's $1 a day for full access to thewest.com.au, for all your devices).
If you have the newspaper home delivered, you may already have complimentary premium access to thewest.com.au and our digital editions.
And we have other packages, including $9 a week for the weekend papers and everyday digital.
Stephen Scourfield
Categories