Shark Bay opens your eyes and fills your soul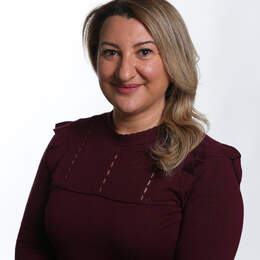 My skin is covered in a white "lace" as I glide along the water in a boat while being serenaded in an ancient language — not in Venice, but on the spectacular waters of the World Heritage area of Shark Bay.

It's the kind of place that, once you've soaked in the energy and taken in the sights, you will never forget.
I turn to the man standing on the back of my boat and ask, by way of confirmation: "Did you just sing to me in your beautiful language as we float in crystal-clear water with a sea turtle nearby while I stare at Dirk Hartog Island?"
Darren "Capes" Capewell replies with a grin and a simple "yep" because he gets where I'm coming from. This experience is surreal.
We're not alone — I'm on assignment with the two winners of this year's The West Australian Young Travel Writer competition, Emillie "Millie" Foster, 16, and Tallulah Davison, 14, and Renee Pearce from Australia's Coral Coast.
Paddling with us is Capes' wife Mira, their sweet pooch and a retired couple from Victoria who are travelling down the West Australian coast.
We're sitting in double kayaks; all except for Wula Gura Nyinda Eco Adventures owner Capes, who is standing (occasionally on one leg) to get a better view of the animals in the water. He points out rays and little sharks.
We're covered in a delicate film of salt from water that has dried to create a lace-like effect on our skin. The wind on our back helps make the 6km journey easier.
And what a journey it has been as Capes shares his philosophy of education, understanding and respect to teach us about his Aboriginal culture in a way that resonates.
We're encouraged to see with our eyes and feel with our soul.
The region's interior red earth changes to white sand along the coast because Gutharraguda — the traditional name for Shark Bay — is where the desert meets the water. Singing in the language of his ancestors opens up an ancient line of communication dating back about 20,000 years.
Before setting off on our paddling adventure in super-salty Little Lagoon we toss a handful of sand into the water as a sign of respect.
We are richly rewarded because as we move into the creek — with rich red earth on one side and mangroves on the other — two emus walk out of the water ahead of us. It's a rare, jaw-dropping sight.
It's our last day but the gods have been smiling upon us since flying in with Skippers Aviation two days before. We've been blessed with perfect weather.
Based at RAC Monkey Mia Dolphin Resort, we've admired the marine wildlife and sunset from Perfect Nature Cruises' Aristocat 2 and woken up to dolphins in the shallows.
Visiting Dirk Hartog Island on our second day is a highlight, as is the journey there from the mainland ... on a six-seater single-engine Shark Bay Aviation plane. Scary? No, not at all. Exciting? Definitely.
We're met on the airstrip (there's no airport on the island, which is about 80km long) by Dirk Hartog Island Eco Lodge operator Kieran Wardle — the only permanent resident, along with his wife Tory and their three children — and hop into his four-wheel-drive.
And just like that the real 180km adventure begins as we make our way to the top of the island to Cape Inscription, where Dutch captain Dirk Hartog and his crew arrived by sea on the Eendracht in 1616 and left an inscribed plate.
It's the stuff you learn in primary school, and the look of fascination on the faces of Millie and Tallulah mirrors my own.
But the real gem is a hidden spot the Wardle family found not far from Mystery Beach that Kieran says only a few people know about. Located along the island's north-west edge, craters filled with salt deposits from sea water add to the beauty of the landscape, leading towards what the Wardles have dubbed Natural Bridge — an archway that has formed by the cliff, offering a "window" to the crashing waves below.
The flight back to the mainland coincides with sunset and is one of the most stunning views.
Sitting beside the pilot with all those flying controls makes me slightly nervous. But one look out the window reveals island cliffs dusted in gold light, followed by turquoise waters.
I've seen many beautiful places in my travels and this place is now among my favourites — even Millie and Tallulah don't want to leave.
Disclaimer
We'd like to thank our friends at Australia's Coral Coast, Camera Electronic, Canon Australia and Kings Park and Botanic Garden for their support again this year. There's more on the region at australiascoralcoast.com. Grace Millimaci was a guest of Australia's Coral Coast. They have not seen or approved this story.